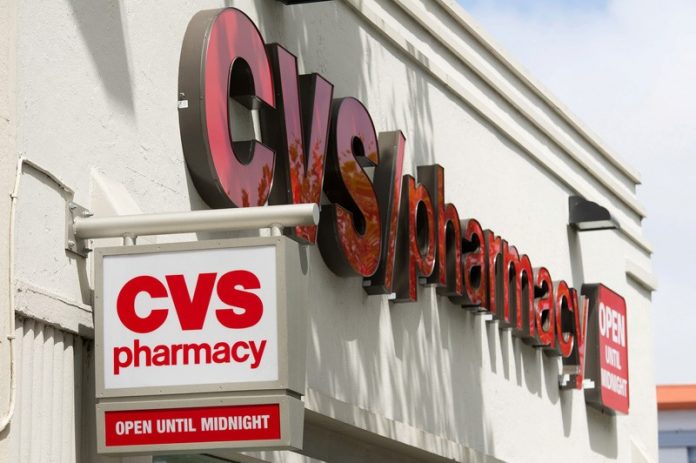 NEW YORK – CVS Health Corp. shares climbed after the resolution of a disagreement over pricing that led Walmart Inc. to cut some ties with the health care giant earlier this week.
In a statement by the companies on Friday, CVS said Walmart will allow its stores to continue to participate in CVS's pharmacy networks to provide prescription drugs to patients through commercial and managed Medicaid programs. Financial terms of the pact weren't disclosed.
The agreement comes days after CVS said Walmart was withdrawing from its prescription networks. The retailer indicated at the time that it was resisting an attempt by CVS to steer consumers to certain pharmacies to have their prescriptions filled.
CVS shares gained more than 3 percent to $65.30 in premarket trading in New York. Through the close of trading Thursday, shares of the giant drugstore operator and pharmacy-benefits manager had fallen 20 percent over the past year amid the wider struggles of the retail business and pushback in Washington over prescription-drug costs.
Walmart shares were unchanged early Friday.
The clash between CVS and Walmart marked a noteworthy and unusual public struggle over health care costs between two companies with enormous reach. CVS's Caremark division is one of the largest administrators of prescription-drug plans in the U.S., covering more than 93 million people. Walmart, the world's largest retailer, also is one of the biggest U.S. pharmacy operators.
Walmart had been demanding higher reimbursements from CVS for its pharmacies, CVS said in announcing the split earlier this week. Walmart took aim at the pharmacy-benefit management industry, saying in a statement at the time that the dispute "underscores the problems that can arise when a PBM can exert their unregulated power to direct members on where to fill their scripts, disrupting patients' health care."
Walmart's continued participation gives CVS some 68,000 pharmacies participating in its network throughout the U.S.
A CVS spokesman declined additional comment on the deal.
John Lauerman and Timothy Annett are reporters for Bloomberg News.