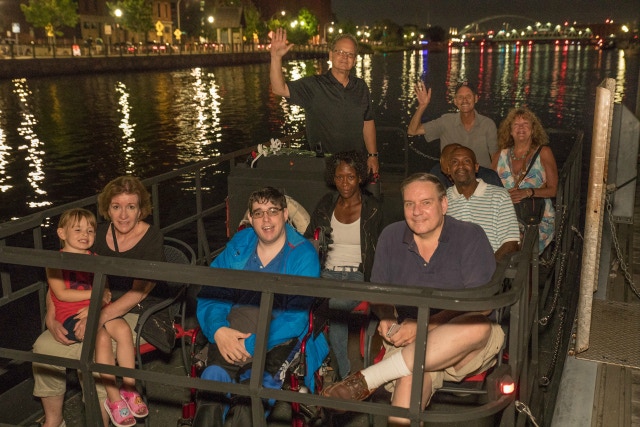 PROVIDENCE – WaterFire Providence has joined the ranks of Rhode Island organizations turning to Kickstarter campaigns to fund their programming.
The nonprofit arts organization based in the capital is seeking to fund a new vessel for its Access Program through the online crowd source funding platform.
Launched Tuesday with a May 1 deadline, as of Wednesday morning, WaterFire had raised 10 percent of its $10,000 goal, or $1,000, from 13 backers.
In the past, WaterFire's Access Program has allowed persons with disabilities and mobility concerns to view the event from a handicap-accessible pontoon boat. The service is provided for free.
"It's a really great program that gives people who have mobility challenges the opportunity to experience WaterFire up colose and personal because the park is tough to navigate especially with big crowds," said Peter Mello, WaterFire managing director.
While the Access Program existed for 11 years, it was suspended in November 2017.
"Our old boat needed to be retired and we decided to launch a Kickstarter campaign to help us find support," said Mello.
An upgraded model, the new Access Program boat will allow for the transportation of more visitors.
The fundraising deadline is May 1 and according to the campaign description, WaterFire plans to have the new boat up and running for the 2018 season.
However, that same text holds this disclaimer: "It is possible that the Access Program boat may not be fully prepared for the first event of the season. Full funding of this KickStarter will give us the best possible chance of having the program fully operational this spring."
This is an "all or nothing" Kickstarter campaign which means that if WaterFire does not raise the full $10,000 before May 1 backers will not be charged.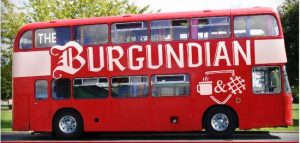 In recent months, other Rhode Island-based groups have seen positive results from Kickstarter campaigns.
Eat Drink RI LLC's West Park Food Hall at 235 West Park St. in the Smith Hill neighborhood of Providence hit its Kickstarter goal on Nov. 15 when 604 backers donated $123,656 surpassing the group's $119,000 goal.
A $30,000 Kickstarter campaign was launched by Shane Matlock on Jan. 19, owner of liege waffle company The Burgundian, to retrofit a double-decker bus as a travelling cafe for the food production company. Matlock succeeded in his campaign raising $32,103 from 351 backers.
Emily Gowdey-Backus is a staff writer for PBN. You can follow her on Twitter @FlashGowdey or contact her via email, gowdey-backus@pbn.com.