Home to mansions and beaches, museums, historical ­architecture and a renowned culinary scene – Rhode Island has everything you'd want in a wedding-destination mecca, including a host of small businesses ready to cater to the needs of wedding planners.
Many of those businesses are inextricably tied to the health of the local industry, with some counting on wedding-related orders for more than 75 percent of their business.
Industry observers say wedding budgets are returning to pre-Great Recession levels. While that's welcome news for business of all sizes in the industry, data is mixed on how much it has grown across the state and whether the 2013 legalization of same-sex marriages has provided a significant economic boost.
Weddings, said Evan Smith, CEO and president of Discover Newport, have been the "backbone of business" in and around the City by the Sea for more than a decade.
Often weekend-long, sometimes high-budget affairs, he said, weddings in general are "recession-proof," typically undeterred by weather changes and, at their core, reliant on collaboration across multiple business sectors.
"I don't see that trend changing in the near future, or in a decade," added Smith, who has been involved in the city's tourism industry for nearly three decades.
Neither the state office of the Small Business Administration nor R.I. Commerce Corp. tracks data regarding the impact of the wedding industry on the state's economy. According to the number of wedding licenses issued annually by the R.I. Department of Health, however, the local industry did fluctuate in the aftermath of the Great Recession.
SAME-SEX IMPACT
In 2015, the most recent year available, there were 6,617 wedding licenses issued by the state, a decline from 7,063 in 2014. Between 2006 and 2015, wedding licenses dipped to a low of 6,084 in 2010.
The department found there were 517 same-sex wedding licenses issued in Rhode Island in 2013 (the year it was legalized), 7.9 percent of the total 6,537 licenses issued. This increased to 538 in 2014, but then dipped to 331 in 2015, the most recent year ­available.
Rhode Island's legalization of same-sex marriage had been projected by some observers, including Smith, to pump millions of dollars into the state's wedding industry.
But many of the small-business owners who count on the industry for their livelihoods say they haven't seen a significant boost in business due to same-sex marriages.
Michael Babb, Providence Biltmore banquet manager, said he also hasn't seen an increase in business due to Rhode Island's legalization of same-sex marriage.
"I haven't seen any large-scale wedding receptions," in that community, said Babb. What's more common, he said, is a small city hall ceremony followed by an intimate dinner. That could still mean work for smaller businesses providing flowers, invitations, photography or the like, though in some cases, the businesses have no way of knowing if they are benefiting, says Frances Kaiser, who sold and altered wedding dresses at East Greenwich's Erina Boutique for 38 years before retiring on June 15. She never noticed a change in business after same-sex marriages were legalized.
"You just don't know [a person's sexual orientation] and you certainly don't ask," she said.
Smith says he hasn't seen any data to measure the impact of same-sex marriages on the local industry.
"I'm aware that we have them," he said of same-sex marriages. "Its success, to me, isn't measured by if we see 10 percent growth per year, [it's] that we were a leader in the nation to fully embrace and integrate it into our marketing plan."
He's also skeptical of the significance of the state's data in measuring the local industry because of the flexibility allowed in where couples can file wedding licenses – either in the state where they reside or where the ceremony takes place.
"We've experienced two across-the-board slowdowns, Sept. 11 [2001] and 2008 [Great Recession] … without toll-booth-like-precision counting, one of the markets that didn't change [during those periods] was weddings," said Smith.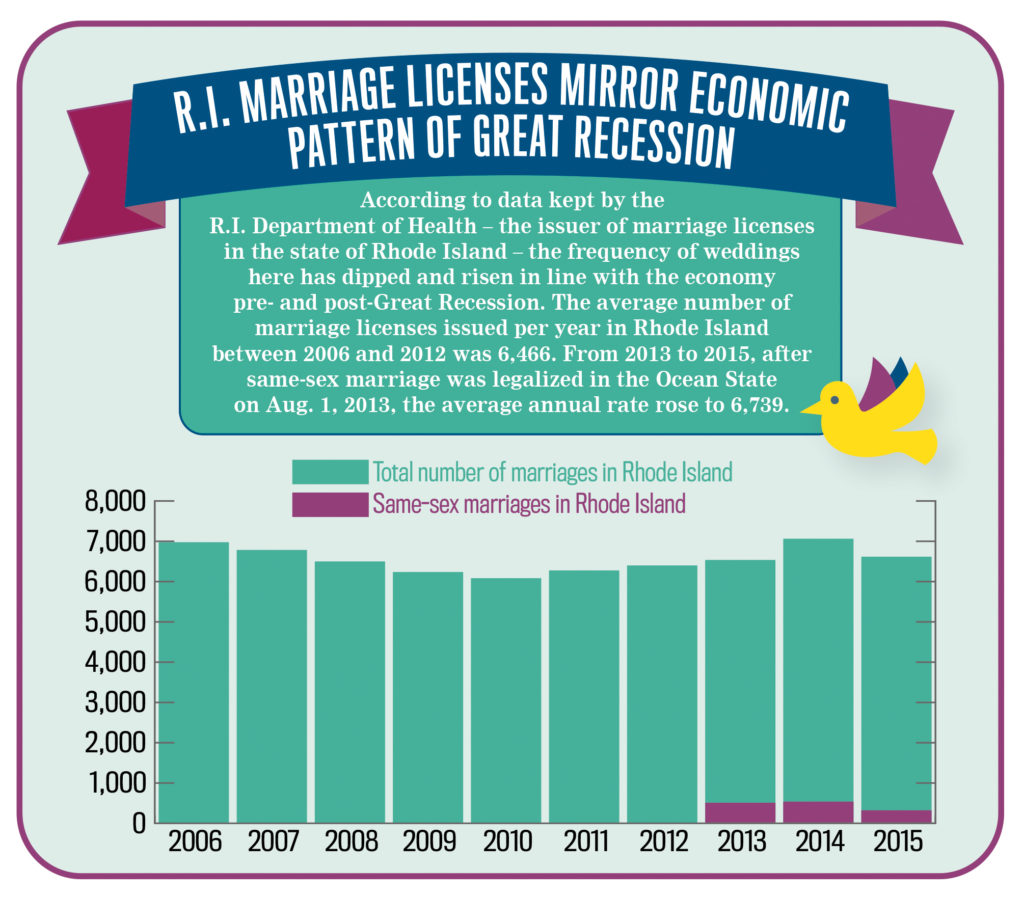 The average cost of a wedding in the United States in 2016 was $35,329, an increase from the previous year's $32,641 average, according to the TheKnot.com's annual Real Weddings Study. The February report found Rhode Island was the eighth-most expensive place to get married, with an average cost of $52,328. The most expensive wedding locale in the nation was Manhattan, $78,464. Cape Cod was the sixth-most-expensive location, $58,608, and Connecticut was ranked 17th most expensive, at $42,127.
Citing recent wedding-related renovation and new construction, such as the newly renovated Newport Beach House and Gurney's Newport Resort & Marina, Smith says he is excited by the continued investment in the state's wedding industry. He added that Middletown-based hotels – a short drive from Newport and often a lower price point – are "on any given weekend anywhere between half and entirely full with wedding blocks."
He acknowledged, however, that many weddings in and around Newport are "mid- to upper-end of the wedding [budget] spectrum," and the trend may not be the same for smaller, less-expensive weddings.
'One of the markets that didn't change [during economic slowdowns] was weddings.'
EVAN SMITH, Discover Newport CEO
The attraction of a Rhode Island wedding also reaches north to the capital, where Providence-based college and university alumni often book their nuptials, said Rhonda English, director of catering at the Providence Biltmore.
A 15-year Rhode Island wedding-industry veteran, English said "a lot of couples who meet in the local colleges come back to the city to get married. It … holds a sentimental place in their relationship."
English could not immediately provide data on the number of weddings hosted by the Providence Biltmore from 2010 to 2016 but said she's witnessed a resurgence in wedding spending since 2008 and 2009. The latter were years in which "you couldn't sell an upgrade to a bride to save your life," she said.
In her Weddings & Ceremonies class, Johnson & Wales University hospitality professor Elizabeth Covino teaches wedding-planning basics, which start, she says, with a reality check. She estimated a Rhode Island-based wedding costs $34,000, with a celebration in Newport running closer to $38,000.
Calling those rates "pretty reasonable" within the national scale, Covino said, "it's common" for couples looking to wed in Rhode Island to turn to small businesses because of vendor lists maintained by venues or wedding groups.
"What's tough with weddings [for small businesses] is that you don't sell them at a ticket office," she said, adding the industry has adapted to the legalization of same-sex marriage.
From a business perspective, she said, that includes companies having their visuals and social media reflect both heterosexual and same-sex couples.
Luke Renchan, president of the Rhode Island Wedding Group, said more than 50 percent of couples who wed in Rhode Island originate from out of state and characterized the local industry as "flourishing."
"The small businesses are where people tend to go," he said, because while some people may be price conscious, "service and personal touch" are priorities on their wedding day. The organization matches couples planning weddings with companies offering wedding-related services.
English said when she attended the 22nd annual Southern New England Bridal Expo at the R.I. Convention Center in January, most of the companies were small businesses.
"We rely on them just as much as they rely on our referral," said Babb. "Without the wedding market, small businesses – bands, florists, DJs – would suffer."
Profiled below are five such businesses, all of whom say they are happy to be in an area so accommodating to weddings.
---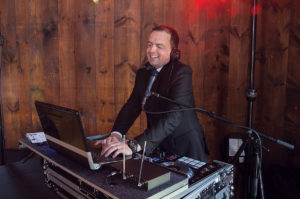 B-SHARP'S DO-IT-ALL DJ
Brendan Lafferty DJed his first wedding at age 16 and hasn't stopped for 30 years.
As owner of B-Sharp Entertainment, weddings make up 80 percent of his annual business. Without them, he said, "It certainly wouldn't be a full-time endeavor."
Based in North Attleboro, where same-sex marriage has been legal for more than a decade, Lafferty said he didn't initially see more business after the Ocean State passed similar legislation.
"It wasn't as if people rushed out to make it official with a wedding. There were people who went to a city hall … but there wasn't a big boom in ceremonies, receptions and big parties," he said.
His clients have come from New York, New Jersey and Delaware for local weddings.
Also a piano player, Lafferty said offering live music for a cocktail hour or reception sets him apart: "It's great for couples who want live music but [think] a band may be out of reach financially."
Lafferty is the sole B-Sharp Entertainment DJ, as well as the representative who meets with prospective clients. He has a few employees who run photo booths but said he likes being the sole entertainer, it's "pride of ownership."
---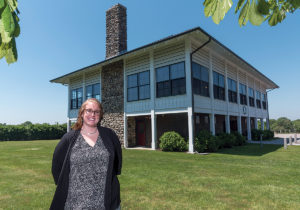 'REAL FARM FEEL AND FOLIAGE'
Built in 1899 by Francis S. Kinney, a tobacco and real estate magnate, for post-polo match parties, the Kinney Bungalow at Sunset Farm, said Daisy MacLeod, event coordinator, was opened to the public by Narragansett in 2002 and is now a sought-after wedding venue.
Weddings, she said, are the most common event hosted at the bungalow. According to town records, there were 30 weddings held there in 2016, two of which were same-sex couples. That's a decline from 32 total weddings in 2015. As of May, MacLeod said there were 38 weddings booked for 2017 and 10 for 2018.
The busiest months for the bungalow, she added, are September and October – when the "real farm feel and foliage" from neighboring Sunset Farm, the last working farm in the area, is at its height.
One of the major benefits for smaller businesses in the area is a vendor list kept by the town, said MacLeod.
"[The list] helps get the smaller businesses out there" and drives those looking to host events in the area to do so with smaller businesses, she said.
---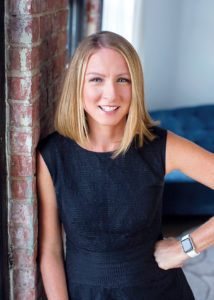 'PEOPLE ARE ALWAYS GETTING MARRIED'
A U.S. Navy veteran, Jaime Nelson became a wedding planner after receiving her bachelor's degree in hospitality and hotel management from Johnson & Wales University through the G.I. Bill.
When she opened Eventfully Planned in 2008, Nelson expected to include other events, but after almost a decade in business, weddings are her sole revenue stream.
"It gives me enough to keep me busy and the time I would spend on smaller parties takes away from my wedding clients," she said.
In a good year, Nelson books 25 weddings, which she manages by herself or with an occasional JWU intern. Averaging closer to 18 or 20 weddings each season, she said her annual sales fluctuate between $40,000 and $60,000.
Nelson believes Rhode Island is a prime market for small, wedding-related businesses. Anecdotally, she has seen lots of friends leave corporate jobs to open creative endeavors geared to nuptials that she thinks are succeeding because of the many wedding opportunities in Rhode Island.
While the market is strong enough to support new entrants, Nelson said she hasn't seen a boost from same-sex marriage.
"The economy has been getting better and people are always getting married, but I can't say my business has been getting better because same-sex marriage is legal now," she said.
---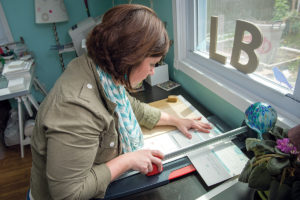 IN LOVE WITH STATIONERY
Lesli-Ann Powell has a self-admitted love affair with stationery, especially wedding-related items.
She said she prides herself on creating designs "you can't walk into CVS and buy." This led her to open Little Birdie Papercraft and Design Studio in 2009, a microbusiness in Cranston that fills custom invitation and paper-product orders.
Powell, who calls herself a "solo-preneur," estimated three-quarters of her time is spent on wedding-related orders, such as engagement-party and bridal-shower invitations, as well as save-the-date notices. She devotes the remaining 25 percent of her time to corporate design work and product packaging.
Because of how large the wedding industry has become, Powell said she sees "tremendous growth year over year." In 2016, she had 60 individual wedding clients ordering 85 to 90 projects. This year, she said business has picked up and expects close to 100 clients by the time fall weddings begin to book.
"Wedding clients have a higher price tag and to have the majority [of clients] be weddings, that helps make it a better year," she said.
Powell said she has always marketed to the LGBT community and therefore did not see an increase in sales after the legalization of same-sex marriage.
"Rhode Island is so welcoming to that community that [business] probably didn't change too much for too many," she added.
---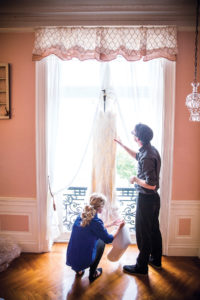 'GOOD PLACE FOR VENDORS TO PLAY'
In 2009 Matthew Celeste, an engineer, purchased a camera – little did he know two years later he would be a full-time wedding photographer and owner of Cranston-based Blueflash ­Photography.
"I had no intention of starting a photo business, but it … came to a point where I had to pick between engineering and photography," he said.
Celeste started with family portraits, but quickly realized the wedding industry had the biggest return and refocused the company's efforts. He said the company's 10-person team is sought out because they offer the gambit: still photographs, videography, drones, and use their own backup system.
Seventy-five percent of Blueflash revenue is wedding related, said Celeste, with the remainder made up of commercial work. He estimated the company photographs 100 weddings each year.
While he chose not to disclose the company's annual sales, Celeste said Blueflash has seen year-over-year growth, the result of a "really concerted effort."
He believes Rhode Island is fertile ground for businesses like his because of the high amount of wedding venues. "It's a pretty good place for vendors to play," he said.

Want to share this story? Click Here to purchase a link that allows anyone to read it on any device whether or not they are a subscriber.