A second-generation family business owner recently asked a question that I think is quite common in the middle market. In many respects, it gets to the heart of what it means to grow a business into a mature, scalable company. The question was this:
"I feel like there are a million things to focus on. What do I really need to focus on?"
In my discussions with successful executives, board members, and advisors, there are three common themes that rise to the top. These are not new – they have been cited for many years by luminaries in the business world like Warren Buffet, Tom Peters, Larry Bossidy, and Ginni Rometty – and the importance of each of these has proven out over generations of businesses. These questions are:
1. Do we have the right strategy?
2. Do we have the right people to execute this strategy?
3. Are we making the right investments?
Ask yourself these questions and, if the answers are uncertain, ask how we can help. Often, a short conversation on even one of these questions can go a long way to getting a company headed in the right direction.
---
Do we have the right strategy?
This question requires you to rationalize the markets in which you compete, the products and services you sell, how you present yourself in the marketplace, and how you choose to operate the company.
For most middle-market businesses, strategy is about direction and focus. Are you taking advantage of expanding customer segments and pricing to increase volume and margin? Are you thinking about your role in the future of the market and building the company towards it? Is your branding making it to enough potential customers to drive growth and loyalty? Are your operations and people aligned to these decisions?
If you believe these questions are not adequately addressed, consider a formal strategic planning process. These can be either be long and rigorous or short and high-level, but making sure that the executive team is properly thinking through how and where to compete is critical. Once you know what to focus on, aligning the company's structure and operations will give you the tools to drive value.
---
Do we have the right team?
Great people can often overcome a lackluster strategy, but a great strategy will never counteract a poor team.
Each member of a businesses' leadership team should understand the company's goals and understand how their department and staff is responsible for achieving it. They should have a clear vision for not only how their department needs to run and which pieces of their operations are most critical, but also how they need to collaborate with the rest of the organization.
The right people will have core competencies and skill sets that align with the company's strategy. For example, if your business is in apparel and needs to increase its online presence, someone on your leadership team needs to deeply understand eCommerce – the dynamics of online marketplaces, how to measure digital effectiveness, how to manage sales on an hour-by-hour basis. Alternatively, if your business is a vertically-integrated real estate developer, it's important to have someone who understands the details of construction very well – you can't just have deal experts like a traditional developer may have.
When it comes to building a team, the goal is representation, as opposed to having every single person have the ideal skills for their role. You certainly need people with the right technical knowledge, but general business aptitude, willingness to collaborate, and the ability to attract and manage good people are all crucial attributes as well. Make sure these are balanced across the leadership team.
Prioritize the right things at a team level and then build it with the individuals that will fit best. Don't hire rock stars just because they are rock stars and don't stick with long-time loyalists just because they are loyal. Make sure your leaders all understand how to build their own teams as well.
---
Are we making the right investments?
Every investment decision is both a choice to invest in something and a decision to not invest in something else. Studies by firms like McKinsey, Boston Consulting Group, and Deloitte, as well as institutions like Harvard, University of Chicago, and MIT, consistently find that capital allocation is ultimately what separates businesses that are successful over the long-term from businesses that are not. Do you understand the tradeoffs you are making when allocating capital? Do you agree that you are investing in what will make the most impact?
With every client I have worked with, there have been hundreds of different improvements we could have focused on. All of them would have improved the business in some way. Some of these projects would have been quick and cheap and some would have been long and expensive. They all would have required people's attention.
What is important isn't which projects are cheap and which are expensive and which are fast and which are slow. The important thing is which ones have the highest chance of adding value to the business as efficiently as possible. Which projects will produce the most revenue growth? Which will improve pricing and deliver great customer service? Which will improve margin? And finally, which projects will do these the most effectively with an appropriate amount of risk?
The best thing a company can do to institutionally improve how it makes investments is to create a small leadership committee to review these decisions. This committee listens to the rationale for every big project and request for significant money, ensures there is a business case behind the requests, and decides which of those requests receive funding and which do not.
A group like this can be established in a couple of months, but don't short change the process. It will require discipline, process, and a few tools – not to create bureaucracy but to make sure the right decisions are being made and the projects are being properly monitored for success.
---
Let's talk about your answers
Have you asked yourself these three questions recently? If you want to go deeper, give us a call. We help executives and boards through these questions every day and we can help not only think through the best answers, but also establish a plan to execute.
---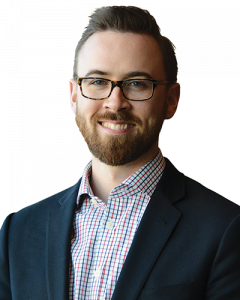 ABOUT THE AUTHOR
Steve Ronan is a principal and the leader of Citrin Cooperman's Strategy & Business Transformation Practice. He is an experienced professional in the theory and execution of improving business value. Steve has partnered with a range of companies, from the Fortune 100 to the middle-market, to develop and implement strategies that improve profitability, create scalable businesses, and strengthen customer relationships. His projects have created over $100M in value through top-line growth and bottom-line cost savings. Steve brings a practical, holistic perspective to the topic of business improvement. His experience includes strategic planning, process improvement, and organizational transformation. He can be reached at 203.847.4068 or at sronan@citrincooperman.com.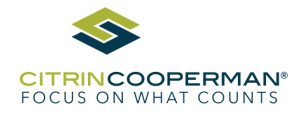 10 Weybosset Street, Suite 700  |  Providence, RI 02903  |  401-421-4800
---
Citrin Cooperman, your CPA FOR EVERYDAY™, is a full-service accounting and consulting firm with 10 locations on the East Coast. Visit us at citrincooperman.com.
Click here to sign up for Strategy and Business Transformation newsletters