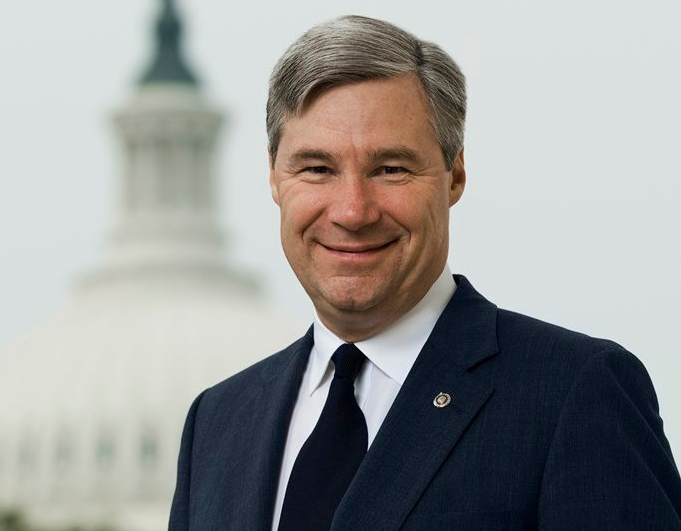 PROVIDENCE – Sen. Sheldon Whitehouse, D-R.I., and Rep. David N. Cicilline, D-R.I., are introducing the Innovative Materials for America's Growth and Infrastructure Newly Expanded Act to spur the development of cutting-edge materials for public-works infrastructure, according to a news release.
The IMAGINE Act is aimed at boosting research and investments in materials used in outdated bridges, roads and water systems, according to the release. More innovative, corrosion-preventative materials would include high-performance asphalt mixtures and concrete formulations, geosynthetic and advanced-insulating materials, and advanced alloys and metals.
"Promising new materials can make our public works safer and more durable and respond better to challenges [such as] sea-level rise and more-extreme weather," said Whitehouse, who has worked with Rhode Island's composite-manufacturing industry. "That innovation will pay off big for every American."
"Rhode Island companies are already helping to lead the way in this field. … I'm excited to give them even more tools to get ahead," said Cicilline in a statement.
The bill calls for a task force to promote use of advanced-infrastructure materials and look at standards used to assess federal government approval of materials for infrastructure projects. The IMAGINE Act would also boost federal investments in projects that make use of innovative materials, especially along coastlines. Another provision of the bill calls for research and development hubs for these materials across the nation.
Sens. Lamar Alexander, R-Tenn.; Susan Collins, R-Maine; Cory Booker, D-N.J.; Tina Smith, D-Minn.; and Mike Rounds, R-S.D., sponsored the bill.
Susan Shalhoub is a PBN contributing writer.