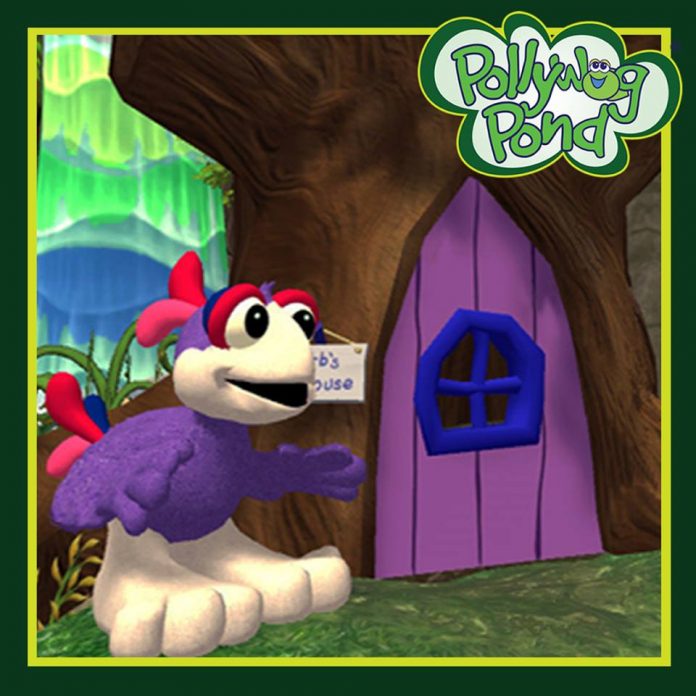 NORTH SMITHFIELD – Pollywog Pond, a video game portal for early learners developed by a North Smithfield company, was nominated for an industry Kidscreen Award. Winners will be announced at a Florida awards ceremony in February, according to a news release.
Game creator Whooplah LLC is a multimedia family entertainment company owned by Bill Culbertson, a former member of the research and development team at Hasbro Inc. He is also an associate professor at New England Institute of Technology, based in East Greenwich, in the video game development and design department.
"We've invested a lot of hours and a ton of energy to get to this point," said Culbertson in a statement, regarding himself and a small team. "It's awesome to be recognized. … It's like getting nominated for an Oscar in the kids' entertainment industry."
The game, nominated in the Kidscreen "Best New Video App – Original" category, can be played on PC, Mac or Google Play as an android app for smartphones and tablets. A concept originally developed as a puppet show for broadcast that ended up as a video game, Pollywog Pond emphasizes problem-solving, social and emotional literacy, and teamwork. It's meant for children ages 3 and up.
"The look of the game environment is unique in that the player is in a 3D environment. Characters move through the landscape, not on top of it, as they do in most 2D games for this age group," Culbertson said, with colorful and well-defined characters.
While playing, children do not have direct access to the internet through the game.
The base game of Pollywog Pond is free to play. For enhanced play, a monthly subscription is available. Kids can also earn points to trade for new mini-games, videos, books and accessories.
More information on the game is available here.
Correction: Bill Culbertson is an associate professor at New England Institute of Technology. 
Susan Shalhoub is a PBN contributing writer.