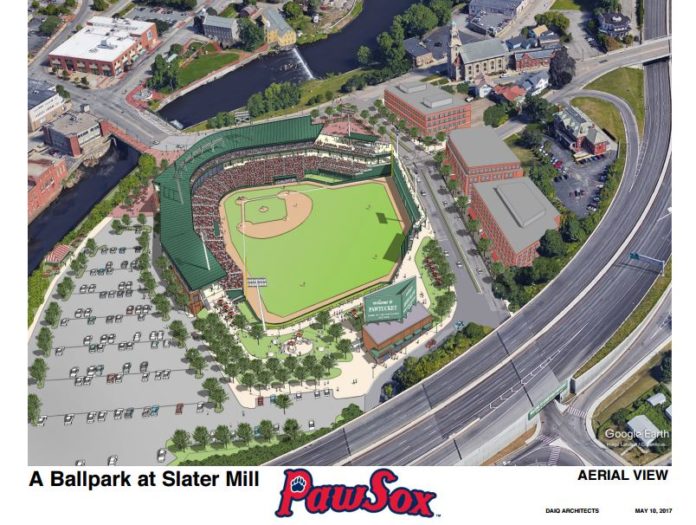 Following months of hearings, the Senate Finance Committee has revised proposed legislation to formalize the deal between the state, the city of Pawtucket and the Pawtucket Red Sox to finance the construction of a new stadium and development around it for the team along the waterfront in Pawtucket.
The proposed modifications to the deal revolve mostly around directing more revenue from the stadium to the city to help it pay off its portion of the $83 million project. The team, while it has not fully examined the proposal, released a brief statement that says "some of these suggestions give us concern."
Given that Mass. Gov. Charlie Baker has said that the state would be willing to help Worcester woo the PawSox away from Rhode Island, the question is, is the revised legislation a game of brinkmanship that the state can ill afford to be playing, given the assumption that it wants the Boston Red Sox' highest-level minor league affiliate to remain in Pawtucket? Will this new deal push the team into making a deal with Massachusetts?