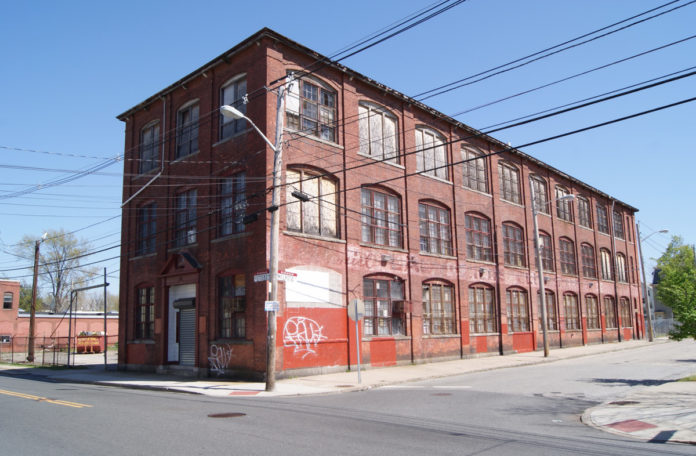 PROVIDENCE – The William J. Braitsch and Company Plant in the city's Elmwood neighborhood has been added to the National Register of Historic Places.
The listing was announced Friday by Edward F. Sanderson, executive director of the Rhode Island Historical Preservation & Heritage Commission. He said the factory, built in 1892, was recognized for its contributions to the history of industry.
The National Register is the federal government's official list of properties throughout the United States whose historical and architectural significance makes them worthy of preservation.
Silversmiths worked in the Braitsch plant, which featured small-scale artisanry to large-scale manufacture. The three-story brick building sits on a 0.7-acre lot at Potters Avenue and Melrose Street. A one-story, brick boiler/engine house with a brick stack is attached to its east elevation. A free-standing concrete-block dry cleaning building, erected around 1950, stands northeast of the boiler/engine house.
William J. Braitsch, born and raised in New York City, was trained as a silver chaser, a highly-skilled process of forming and applying design to precious metal.
By 1887, Braitsch and partner John Hearn relocated to downtown Providence to manufacture silver and gold cane and umbrella heads as well as the wooden walking sticks to which the heads were affixed.
In 1892, the partners began construction of the brick, three-story industrial building and attached power house that held a Corliss steam engine. It was described as "the largest cane factory in the United States," in a trade journal.
Business declined during the depression years of the 1890s, however, as Americans' taste for elaborate walking canes and umbrellas faded.
William J. Braitsch and Company went out of business in 1915.
As early as 1896, Braitsch began leasing portions of the plant to other industrial tenants, including manufacturers of jewelry and optical goods, as well as a commercial laundry.
Paul Calenda acquired the property in 1987.
Said Sanderson, "Over the last century, businesses at the Braitsch factory demonstrated flexibility and diversification to stay afloat in changing economic times. Today, the factory is poised for redevelopment again, and it shows that adaptive reuse of historic buildings is never out-of-date."
A listing on the National Register results in special consideration during the planning of federal or federally-assisted projects and makes properties eligible for federal and Rhode Island tax benefits for historic rehabilitation projects. Owners of private property listed on the register are free to maintain, manage or dispose of their property as they choose.