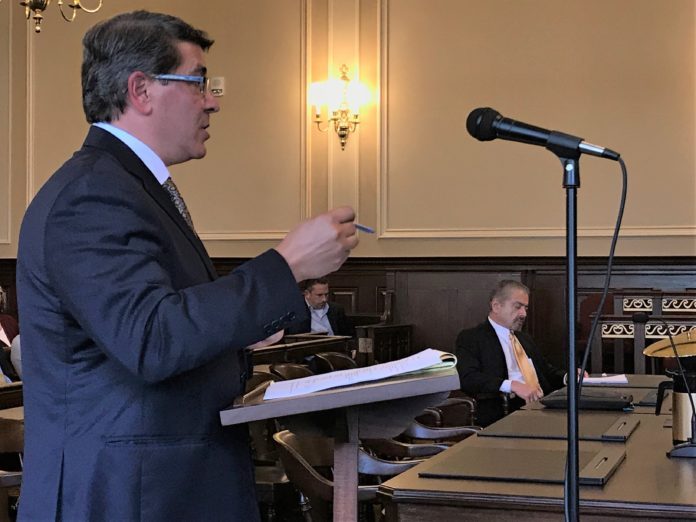 PROVIDENCE — R.I. Superior Court Judge Brian Stern on Nov. 21 approved an $11 million settlement between the former St. Joseph's Hospital, the former Roger Williams Hospital and the CharterCARE Community Board, and the collapsed $85 million St. Joseph Health Services pension plan's receivership. The agreement includes a 15 percent ownership stake in Prospect CharterCARE's Fatima Hospital and Roger Williams Medical Center going to the receivership.
Max Wistow, court-appointed special counsel handling the federal and state cases for the receivership, said the settlement, combined with another $4.5 million settlement proposed in September, has the potential to help make the pension fund whole.
The plan became insolvent after a business deal in 2014 left it without any employee contributions, putting the benefits of about 2,700 current and former employees of Our Lady of Fatima Hospital and Roger Williams Medical Center at risk.
On June 19, Stephen Del Sesto, court-appointed receiver for the plan, filed suits in federal and R.I. Superior court against  Prospect Medical Holdings, Prospect CharterCARE, the Roman Catholic Diocese of Providence for wrongdoing in the plan's failure.
Friday afternoon, Wistow said, he was waiting for the settlement to be confirmed in an official order from Stern.
(Updated to correct in first paragraph the date the settlement was approved and the parties involved.)
Rob Borkowski is a PBN staff writer. Email him at Borkowski@PBN.com.