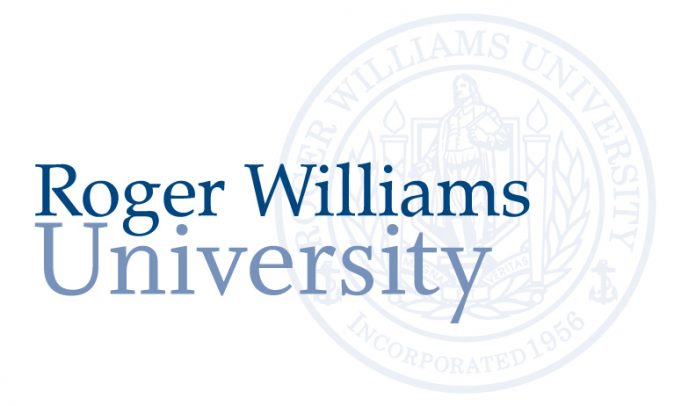 PROVIDENCE – Starting Oct. 1, University College at Roger Williams University curriculum will grow to include four new career-focused programs.
Students, particularly those pursuing entry-level positions, will be able to access curricula focused on business office technology and production planning and design, gain an introduction to computers and cybersecurity, and enroll in legal assistant courses via the RWU Center for Workforce and Professional Development on its Providence campus.
"Choosing your career has become a privilege and not all people have the luxury of waiting two to three years to complete a degree to enter the workforce," University College Vice President Jamie Scurry told Providence Business News in an interview Tuesday.
"Let's make it a right by providing different pathways for people to on-board, removing the barrier to prep and access it doesn't have to be a privilege it can be a right," she added.
Publication of the new courses comes roughly one month after the school announced a name change for University College, formerly the School of Continuing Education.
The change was made to further address the increasing demographic diversity served by the institution as well as its expansion of available curricula to address the changing workforce and student desires.
Inclusive of a four-week internship and job search assistance with multiple employers across Rhode Island, each new Career Pathways program gives students access to Microsoft Office software as well as an introduction to career-readiness skills.
Scurry explained career-readiness programming "isn't new" to RWU. Citing the Mario J. Gabelli School of Business; the School of Architecture, Art and Preservation; School of Engineering, Computing and Construction Management and the School of Justice Studies, she said: "RWU has a history of professional schools."
She added that the initiative is "intentionally" targeting Rhode Islanders in need of education from across a broad spectrum of demographics who may not previously have access to higher education.
"It's not just the job of the community college or open four-year institutions to provide those opportunities," she said adding, "people should have a choice to where they can [education and workforce development skills]."
RWU's new business office technology program will offer software and technology introductions (Microsoft Word, PowerPoint, Access and Excel as well as QuickBooks) and explain their administrative application as well as teach basic accounting principles, computer troubleshooting, data analysis and payroll. Students will also learn how to operate a scanner, copier and fax among other office equipment.
Participants in the computers and cybersecurity program will begin with an entry-level introduction to the industry and have the potential to grow once the course is completed. This program builds on existing knowledge of computers, networks and in the internet.
Geared at existing manufacturing employees and those interested in the field, the production planning and design course acts as both an introduction to and a stepping stone within said industry.
Prospective legal secretaries and assistants should apply to the legal assistant program to learn the skills, knowledge, and ethical and work habits necessary to excel in the legal field. Coursework examines the foundation, organization and structure of the United States legal system with an emphasis on the careers available therein. This course will include practice files, customized video tutorials and instruction on E-filing.
Each Career Pathways program costs the school $5,000 to put on, however, Scurry emphasized that price tag is not passed on to the student.
Given the funding available the business office technology program, which is 12 weeks plus a four- to eight-week paid internship, is run free of charge to the student.
The remaining three programs are each 24 weeks including a four- to eight-week paid internship.
In order to "meet students' needs," and "remove obstacles and barriers" to higher education, said Scurry four funding avenues are available to Career Pathways students who qualify.
In order to "meet students' needs," and "remove obstacles and barriers" to higher education, said Scurry four funding avenues are available to Career Pathways students who qualify.
The first three options, which would cover the entire cost of the program, are:
Tech Force grants (only available for the business office technology program) and require applicants to have been unemployed for at least 27 weeks prior, have a GED or high school diploma, be 18 years old or older, and be eligible to work in Rhode Island.
Ability to Benefit Pell grants are designed for those participants who do not have a GED or high school diploma but who are enrolled in an approved program to gain the degree.
The Workforce Investment Opportunity act allows unemployed individuals to apply through the R.I. Dept. of Labor.
The fourth funding avenue is a self-payment plan through which students can make arrangement with RWU's financial aid department to reimburse the school.
Emily Gowdey-Backus is a staff writer for PBN. You can follow her on Twitter @FlashGowdey or contact her via email, gowdey-backus@pbn.com.