The Rhode Island Hospitality Association recently relaunched the Women in Hospitality Council with more than 65 women on the outdoor patio at NYLO Hotel in Warwick.
There are many great chefs who are women. There are outstanding restaurateurs, hoteliers, hotel executives, sommeliers, all of whom also happen to be women. And it should come as no surprise that Rhode Island is at the forefront in this category, as we are in so many others where food and hospitality are concerned.
In 2007, the Women Chefs and Restaurateurs national conference was held at the then-Hyatt Regency Newport, what is now Gurney's Resort. In covering the conference, it was noted that Rhode Island was more than a venue for the gathering. One of the founders of WCR was Rhode Island's own Johanne Killeen of Al Forno fame. And the incoming president of the WCR that year was Maureen Pothier, chair of the College of Culinary Arts at Johnson & Wales University and former owner of the beloved Blue Point Oyster Bar in Providence.
When asked then how women chefs and restaurateurs individually and as a group were impacting the hospitality industry, Pothier said, "When women started getting back into the workforce, it was a natural for them to get into the food industry." She continued, "Our mission is to advance and educate women in the hospitality industry. There must be more women in prominence in the industry, [even] in the higher echelons of the industry, such as CEOs of restaurant companies, corporate officers and executive chefs."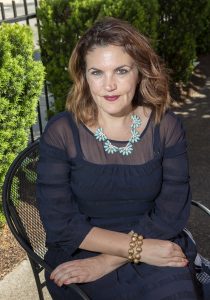 It was noted in 2007 there were some local women who were following this trend. Suzanne Goin started out at Al Forno and went on to open several highly regarded restaurants in Hollywood, and in 2018 is still winning James Beard awards. Angie Armenise was the conference's executive chef 11 years ago. Today, she is a successful restaurateur, as well as executive chef of Blackie's Bulldog Tavern in Smithfield.In 2007, Pothier said there had been a large influx of women students in the Johnson & Wales culinary program and the future for women was bright. How did things turn out more than a decade later? Miriam Weinstein at JWU shared some impressive statistics. She said the percentage of female students enrolled in culinary/food-related academic programs increased at all four JWU campuses – Providence, North Miami, Fla., Denver and Charlotte, N.C.
In 2007, 54 percent of the new students enrolled in these programs were female. By 2016, that number was up to 64 percent, including first-time and transfer students. Graduation rates also increased. In 2007, 49 percent of the culinary graduates were female. The class of 2016 was made up of 65 percent women.
In the years leading up to and in the early years of the restaurant boom in Rhode Island, women played a major role in food service in the state. Pothier was cooking in South County, while Pat Tillinghast was alongside her husband, Bruce, at New Rivers in downtown Providence. Less than a mile away, the late Sylvia Moubayed was founding CAV. There were women in wine from retailers to marketing executives to vineyard owners – Susan Samson at Sakonnet Vineyards and Nancy Parker Wilson at Greenvale.
Kristen Adamo, vice president of marketing and communications of the Providence Warwick Convention & Visitors Bureau, will serve as chairwoman of the reformed Women in Hospitality Council.
"This is a tremendous opportunity to learn from and share with women in hospitality," said Adamo. "We want to empower women to ask questions, pick up new skills, network and share their experiences with one another."
Bruce Newbury's Dining Out radio talk show is heard Saturdays at 11 a.m. on 1540 AM WADK, through the TuneIn mobile app and via smart speaker. Email Bruce at Bruce@brucenewbury.com.