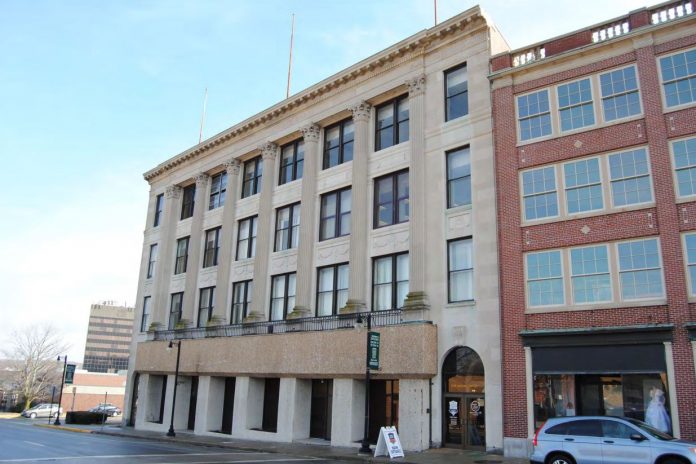 PROVIDENCE – One Rhode Island historic district has been amended and one building has been added to the National Register of Historic Places, according to the State of Rhode Island and Providence Plantations Historical Preservation & Heritage Commission Friday.
The L'Union Saint Jean-Baptiste d' Amerique at 1 Social St. in Woonsocket was added to the National Register. The building was erected to be the headquarters of a French-Canadian brotherhood association in 1926. The register has recognized it as a representative example of early 20th-century commercial architecture of the Classical Revival style. The building is associated with French Canadian immigrants and Americans of French Canadian Decent and for being the home office of the USJB from 1927 to 1994.
"Listing the USJB building in the National Register acknowledges another aspect of Woonsocket's French Canadian heritage that the mills and churches previously listed have not represented. The organization was an extremely important part of the community, and the building that it constructed exemplifies that role," said Jeffrey D. Emidy, the acting executive director of the RIHPHC, in a statement.
In Newport, the Kay Street-Catherine Street-Old Beach Road Historic District has had its boundaries clarified, with a detailed inventory and analysis of its resources and a better analysis of the district's significant architecture. The distract was named to the National Register in 1973. It is 245 acres and contains almost 800 buildings, mostly residences built between 1835 and 1945.
The National Register nomination for the USJB was prepared Melissa J. Andrade, Virginia H. Adams, Quinn R. Stuart, and Michelle H. Johnstone of The Public Archaeology Laboratory Inc. The revised Kay Street-Catherine Street-Old Beach Road nomination was prepared by RIHPHC architectural historians Elizabeth Warburton, Joanna Doherty and William McKenzie Woodward.