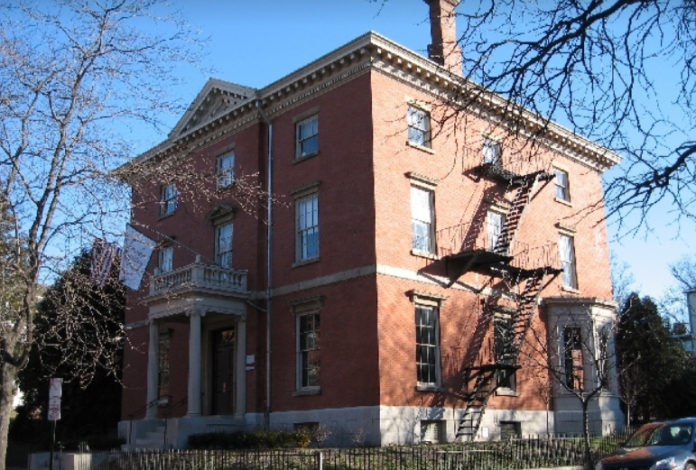 PROVIDENCE – A Providence City Councilman has introduced a resolution that would rename Magee Street in College Hill, named for a former slave trader. The proposed name, Bannister Street, would recognize Christiana and Edward Bannister, an African-American business woman and her artist husband.
The original street name recognizes William Fairchild Megee, who owned several ships based in Providence and was engaged in the South American slave trade as late as 1806, according to a document from the Rhode Island Historical Society.
Edward Bannister is one of the U.S.'s most recognized landscape artists. A self-taught artist, he was sought out in Providence as a portrait painter. Landscapes of Narragansett Bay scenes are among his most-recognized works.
According to a history of the couple prepared by Stages of Freedom, a Providence-based nonprofit, it was Christiana Bannister's success as a salon owner in Boston and Providence that provided the resources for him to pursue his artistic career.
The ordinance introduced by Councilman Sam Zurier recently was approved by a committee and is expected to be considered by the full council in mid-November.
Mary MacDonald is a staff writer for the PBN. Contact her at macdonald@pbn.com.