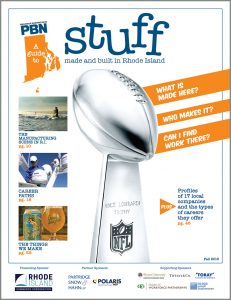 A Guide to Stuff made and built in Rhode Island
RECRUIT TOMORROW'S WORKFORCE
Changing the image of careers in manufacturing and the building trades in Rhode Island.
---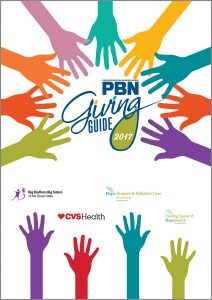 Giving Guide
LEARN ABOUT THE MISSION AND FINANCIAL NEEDS OF CHARITABLE ORGANIZATIONS
Year long visibility to participating nonprofits from around the region, highlighting their mission, goals, events, volunteer and giving opportunities.
---
Profiles of Success
TELL YOUR STORY IN YOUR OWN WORDS
Your company's profile in this section features a two-page spread of text, photos and an info box highlighting your company's vital statistics.