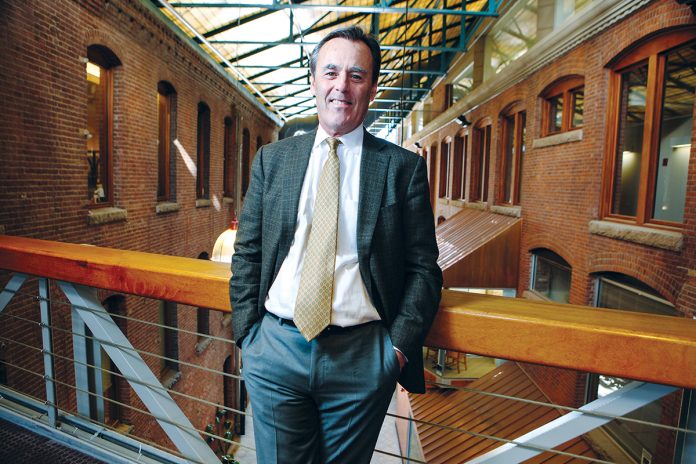 Richard G. Horan, a leader in the local entrepreneurship community, has founded Biograph Venture Development LLC to give aspiring business owners greater access to early-stage capital.
The Providence-based, private-venture-capital firm will focus on science and biotechnology startups, a sector Horan says has great potential for growth in Rhode Island.
The VC firm comes at a time when early-stage capital is scant in Rhode Island. For the most part, aspiring entrepreneurs locally are faced with taking on traditional debt or looking elsewhere for venture capital.
Horan said Biograph Venture Development is meant to add another resource to the startup community parallel to the Slater Technology Fund, a publicly funded venture-capital firm where Horan has worked for 15 years.
Horan hopes to encourage more private-sector investment in the local startup scene.
"I've wanted – for quite some time – to pursue venture development on a more traditional and private basis," he said.