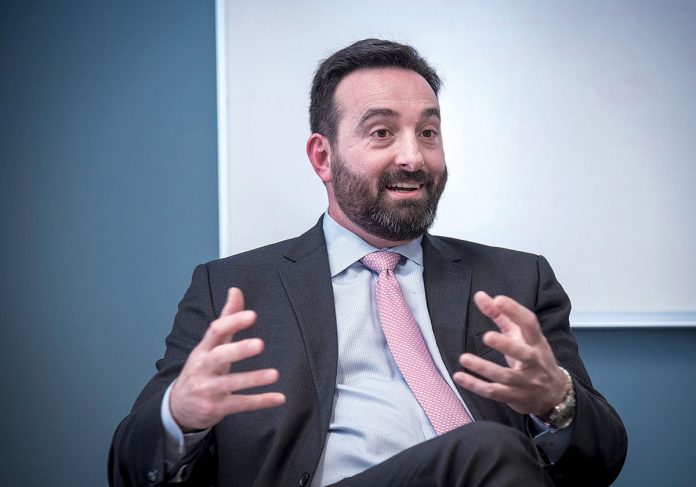 PROVIDENCE – The R.I. Commerce Corp. met Thursday afternoon and approved Innovation Vouchers for eight companies and Network Matching Grants for two companies.
Commerce RI approved $399,330 in Innovation grants at the meeting. The Innovation Voucher program awards Rhode Island small businesses with fewer than 500 employees grants of up to $50,000 to fund research and development assistance from a Rhode Island university, research center or medical center. Rhode Island manufacturers also have the option to use the Innovation Voucher to fund an internal R&D project.
The following eight companies recieved Innovation Vouchers:
Agcore Technologies LLC, $50,000 to address the challenges of introducing uptake of probiotics in the growing stage of algae cultivated by the company
Bouckaert Industrial Textiles, $50,000 for reallocation of a prior award
Dolphin Measurement Systems LLC, $50,000  to work with the University of Rhode Island to develop a prototype of a new high precision, continuous measurement gauge that provides a clean, modern, alternative to the current gauges used in the metals processing industry.
NanoSoft LLC, $50,000 to continue development and commercialization of an accessory for Cryo-TEM sample preparation
Videology Imaging Solutions Inc., $50,000 to move into the beta test in the development of an iris scanner for the company's OEM cameras
Aspen Aerogels Inc., $49,998 for reallocation of a prior award
Desmark Industries Inc., $49,832 to research and test the most effective combination of materials for the manufacture of a superior stab-proof and impact resistant composite panel for a Berry Amendment compliant Riot Suit product meeting production challenges, cost effectiveness and target specs for weight and impact resistance
Moore Brothers Composites Inc., $49,500 to improve on current carbon fiber materials by developing a hybrid material, combining the properties of carbon fiber with a second fiber commonly described as Ultra High Molecular Weigh PolyEthelene
The corporation board of directors also approved $225,000 in Network Matching Grants. According to Commerce RI, the incentive program is designed to aid "intermediary organizations for projects that offer technical assistance, space on flexible terms, and/or access to capital to Rhode Island small businesses in key industries."
The following two organizations were approved for Network Matching Grants:
The Rhode Island Black Business Association was approved for a $125,000 Network Matching Grant, while Hope and Main was approved for a $100,000 grant.
"Throughout Rhode Island, small business and local organizations are making important contributions to our economy," said R.I. Commerce Secretary Stefan Pryor in a statement. "We are pleased to award these Innovation Vouchers and Network Matching Grants, and we look forward to the recipients' success."
The board also approved Rubius Therapeutics Inc. under the Qualified Job Incentive Tax Credit program up to approximately $9 million in tax incentives for a $155 million project cost for the creation of a pharmaceutical manufacturing facility in Rhode Island.