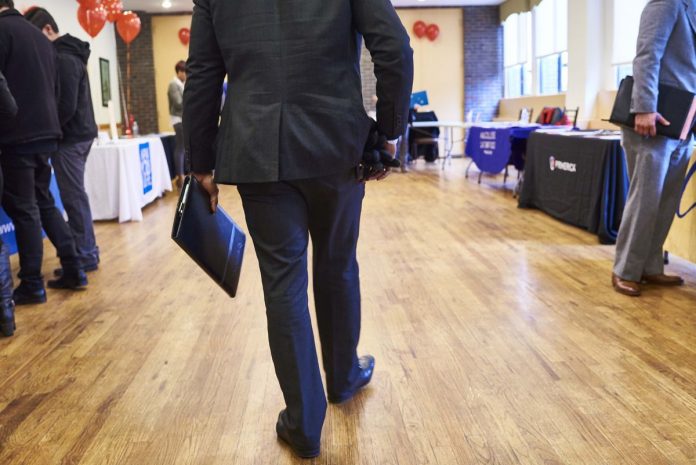 NEW YORK – Companies added fewer workers than forecast to United States payrolls in November, though the pace of gains remained relatively healthy.
Private payrolls increased by 179,000, below the median estimate of economists for 195,000 and the prior month's gain of 225,000, data from the ADP Research Institute showed Thursday. Goods producers, including builders and manufacturers, added 16,000 positions – down from 44,000 in the prior month – while service providers added 163,000, compared with 181,000 in October.
Key insights:
The results underscore what's expected to be a moderation in data due from the Labor Department on Friday, with the report forecast to show a slower gain in nonfarm payrolls while remaining on solid footing. The ADP figures showed some weakness in manufacturing – which had the smallest increase in almost two years – possibly reflecting the effects of tariffs, which have pushed up prices for companies and factories and curbed some investment. "Job growth is strong, but has likely peaked," Mark Zandi, chief economist at Moody's Analytics Inc., which produces the figures with ADP, said in a statement. "This month's report is free of significant weather effects and suggests slowing underlying job creation. With very tight labor markets, and record unfilled positions, businesses will have an increasingly tough time adding to payrolls." Demand for labor was evident across industries including professional and business services, health care and social assistance, and leisure and hospitality.
Mid-size companies had the biggest jump in hires from the prior month at 119,000, the most in four years. Small businesses added 46,000 workers and large companies added 13,000, the smallest increase since April 2017. The ADP report, originally scheduled for publication on Wednesday, was moved to Thursday because of the national day of mourning for former President George H.W. Bush.
Katia Dmitrieva is a reporter for Bloomberg News.