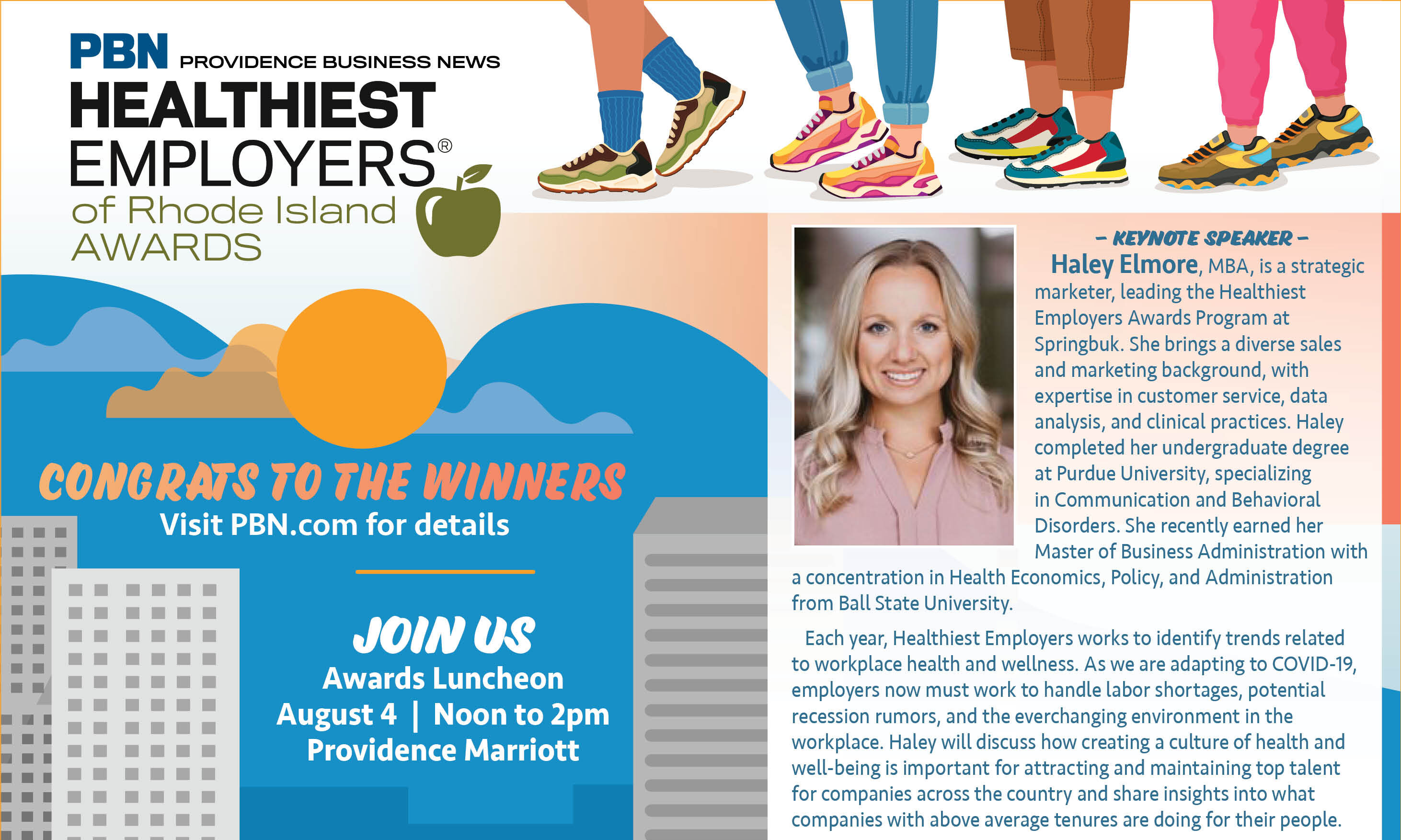 Join us when we recognize the 2022 honorees and learn more about the latest workplace wellness trends.
Honorees are listed alphabetically by size categories. Rankings will be revealed at the awards ceremony on August 4th at the Providence Marriott from noon to 2pm.
15-499 employees
500-1,499 employees
1,500-4,999 employees
5,000-plus employees
Keynotes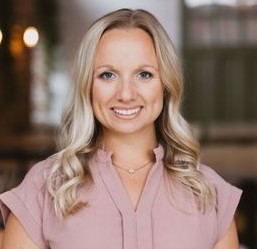 Keynote Speaker
Strategic marketer, leading the Healthiest Employers Awards Program at Springbuk
Haley Elmore
Each year, Healthiest Employers works to identify trends related to workplace health and wellness. As we are adapting to COVID-19, employers now must work to handle labor shortages, potential recession rumors, and the everchanging environment in the workplace. Haley will discuss how creating a culture of health and well-being is important for attracting and maintaining top talent for companies across the country and share insights into what companies with above average tenures are doing for their people.