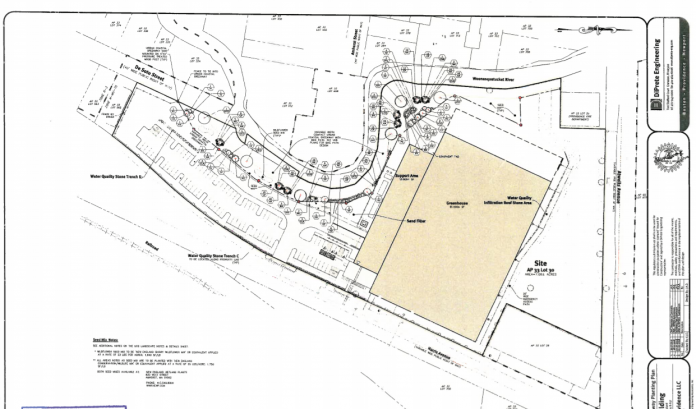 PROVIDENCE – A New York-based food business that plans to build a commercial greenhouse in Providence will also include a bicycle path between the building and the Woonasquatucket River.
The project by Gotham Greens Holdings LLC will require city and state approvals.
The Providence City Plan Commission in late August reviewed plans for the project. The R.I. Department of Environmental Management and the Coastal Resources Management Council also are scheduled to review the proposal.
In addition to the 93,000-square-foot greenhouse, the project involves an attached support area, an area for future expansion, stormwater treatment facilities and a variable-width urban coastal greenway. The future bike path would be completed by the city of Providence, and would run along the river at that location, according to plans filed with the CRMC.
A public hearing with the state is open until Sept. 12.
The 5-acre site, at 555 Harris Ave., is the former General Electric Base Works manufacturing plant. It has since been cleared.
In November, the R.I. Commerce Corp. authorized up to $1.3 million in Rebuild Rhode Island tax credits to facilitate the new construction, and up to $935,000 in job creation tax credits.
Gotham Greens, based in Brooklyn, plans to hire up to 68 full-time employees at its Providence site, according to Commerce RI documents.
The company, founded in 2009, produces leafy greens sold under the Gotham label that are grown with integrated pest control, including beneficial insects.
Mary MacDonald is a staff writer for the PBN. Contact her at macdonald@pbn.com.