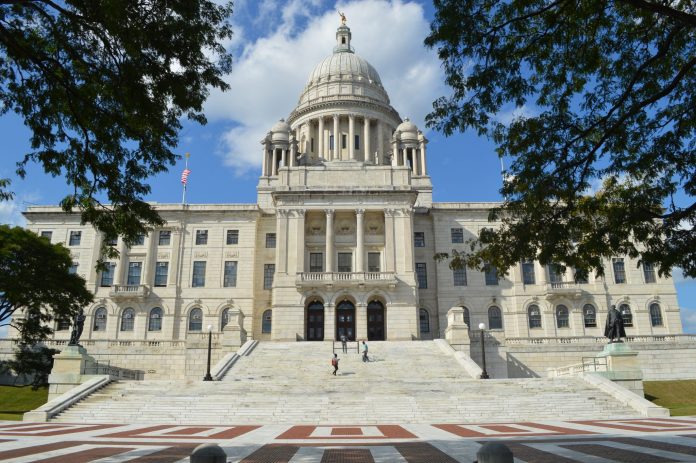 PROVIDENCE – Senate Health and Human Services Committee Chairman Joshua Miller, D-Cranston, and House Health, Education and Welfare Committee Chairman Joseph M. McNamara, D-Warwick, have introduced legislation that would enact many provisions of the Affordable Care Act at the state level.
The legislation would ensure the standards of the ACA – former President Barack Obama's health care law, also known as "Obamacare" – remain in effect in Rhode Island, even if the courts or Congress were to eliminate the federal law.
The issue, long a concern of health care officials in state government, gained a more urgent tone after the U.S. Department of Justice announced it is siding with a legal interpretation that the entire Affordable Care Act is illegal and should be fully invalidated.
The Justice Department made its viewpoint known in a March 25 legal filing with the U.S. Court of Appeals for the 5th Circuit in New Orleans, where an appeal is pending in a case challenging the constitutionality of the ACA, according to a report by The Washington Post.
Previously, the Justice Department objected to the law's protection prohibiting insurers from turning away people with pre-existing conditions, but the department is now arguing for the entire law to be struck down, which could result in millions of Americans losing health care coverage.
"Whatever may happen at the federal level, we want to do everything we can to help Rhode Islanders remain adequately insured. This bill enacts the Affordable Care Act's standards of care, that in most instances have been in place since 2010 at the state level, in case the ACA is overturned or repealed," Miller said in a statement. "It also tells insurers that, here in Rhode Island, the quality of insurance is not going to change, so they know what benefits and coverage they can offer to policyholders. They have to be able to know the parameters to which they're going to be held in the near future in order to write policies. This bill will protect Rhode Islanders' health and wallets, no matter what politics play out in Washington."
McNamara said the ACA has helped many Rhode Islanders get the health insurance coverage they need.
"But the law has been under assault since before it was even introduced, including several failed attempts by Congress to repeal part or all of it," he said in prepared remarks. "We all deserve better than to have a constant threat to our health care. Enacting the protections of the bill at the state level will mean that Rhode Islanders will be better protected, and that our insurance market will be stable."
The legislation enacts into state law the current insurance practices that protect consumers under the ACA, which include:
Giving people clearer explanations of their benefits.
Prohibiting annual limits and lifetime dollar caps on coverage for essential benefits.
Requiring that insurers keep their administrative costs in check.
Guaranteeing that dependents up to age 26 can stay on their parents' plans.
Guaranteeing protections against pre-existing condition exclusions.
Requiring essential benefit coverage that must be included at every tier of coverage (preventive services, maternity, hospital, mental health, etc.).
Guaranteeing coverage of preventive services without any patient cost-sharing.
Guaranteeing issue and renewal so no one can be denied a policy, even if sick.
Allowing discounts for wellness programs.
Allowing insurance premium rates to vary only by age (not gender or health).
Setting out-of-pocket limits with a process for updating these annually.
The bill is also designed to provide predictability to insurers, stabilizing the Rhode Island insurance market regardless of the future of the federal law.
Rob Borkowski is a PBN contributing writer.