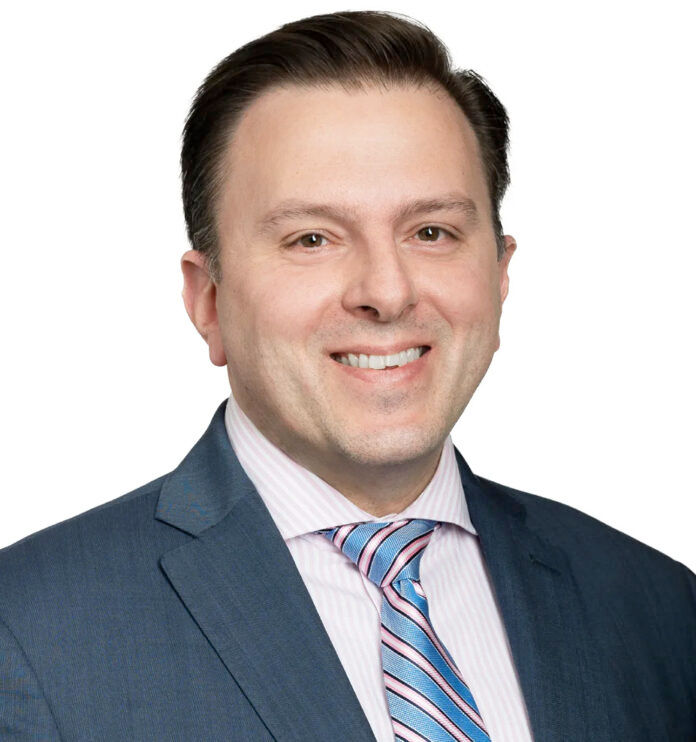 Husch Blackwell is pleased to announce that Morgan Goulet has joined the firm as Senior Counsel in its Providence office. Goulet has well over a decade of experience in consulting with healthcare providers on mission-critical areas of healthcare law and operations, including regulatory compliance, internal investigations, public and legislative affairs, and litigation.
Goulet arrives at Husch Blackwell after serving as Senior Legal Counsel with the Rhode Island Department of Health (RIDOH), where he most recently helped to craft the state's Covid-19 vaccine mandate requirement. He represented administrative offices and units within the Department across a broad range of issues, including the many emergency regulations enacted pursuant to the state of emergency declared due to the pandemic. Goulet served as part of the Covid-19 Task Force established by Rhode Island Governor Gina Raimondo, providing legal assistance in the drafting of emergency regulations and executive orders and the enforcement thereof, including administrative proceedings relative to issuance of citations and compliance orders, as well as litigation in Superior Court.
While at RIDOH, Goulet also counseled numerous professional boards—including the Board of Medical Licensure and Discipline (BMLD)—in connection with the investigation of licensees, particularly with respect to the applicable legal standards and procedural issues that arise in the disciplinary process, from complaint through administrative hearing and beyond. He also represented RIDOH and BMLD before the Administrative Hearing Officer and in Rhode Island Superior and Supreme Court, successfully resolving numerous findings of unprofessional conduct.
Prior to joining RIDOH, Goulet served as the associate general counsel of a large, New England-based health system and as a fraud investigator with one of the largest managed health care companies in the U.S. After entering private practice post law school, Goulet served for six years in New York City as assistant district attorney with the Queens County District Attorney's Office. He also served as a law clerk with the Rhode Island Superior Court Law Clerk Department.