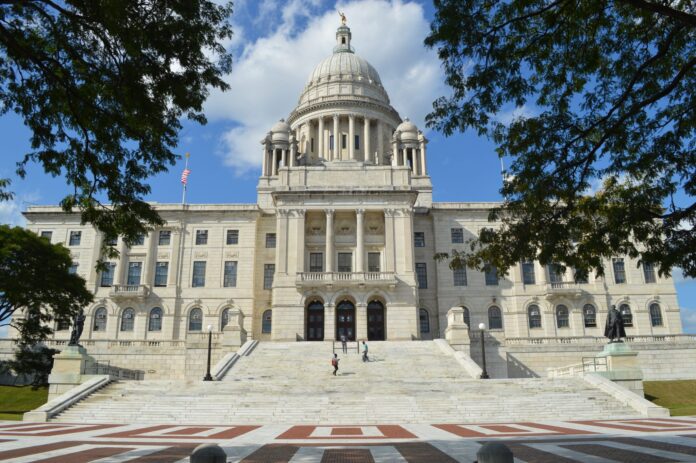 PROVIDENCE – Rhode Island's business community let their voices be heard in the R.I. Senate on Thursday in opposition to taxation of Paycheck Protection Program loans that were provided as a federal relief lifeline.
The Senate Finance Committee heard testimony regarding article 2 of House bill H.6121 of Gov. Daniel J. McKee's 2021 supplemental budget calling for taxation of forgiven PPP loans greater than $150,000. PPP loans less than $150,000 would not subjected to taxation under the proposal.
The Senate also heard testimony on bill S0815, introduced by Sen. Sandra Cano, D-Pawtucket, to the committee on April 8. Cano's legislation would exempt from taxation any loan forgiveness under the federal Paycheck Protection Program.
The PPP loans were made available to businesses via the Coronavirus Aid, Relief, and Economic Security Act that passed in March 2020.
McKee's office said the Office of Revenue Analysis estimates that fewer than 1% of for-profit businesses with forgiven PPP loans would be impacted in tax year 2020. The department said fewer than 15% of for-profit businesses would be impacted in tax year 2021.
The governor's proposal has caused a stir in the business community. Some Rhode Island lawmakers have raised questions and voiced opposition in defense of constituents.
During Thursday's hearing, Cano said that PPP loans were "specifically for job protection and payroll purposes," as 60% of the loans were dedicated to payroll under federal policy. "Now we're trying to give these businesses a surprise tax," she said.
Cano said the state should not implement McKee's proposal for taxation of PPP loans, which protected 180,000 jobs. "It is important relief created by the federal government," she said. "I hope the committee considers this legislation."
Cano noted that the Massachusetts legislature enacted legislation on March 25 exempting businesses from taxation on PPP loans for the 2020 tax year.
Melissa Travis, CEO and president of the Rhode Island Society of Certified Public Accountants, said that she supports bill S0815 and businesses "would not have survived without receiving PPP loans. They were designed to be a grant, and to keep them from going under."
Travis said some of the businesses that received the PPP loans used it for payroll and have had to take out second and third mortgages to keep their businesses operating. "To change the game now is not that right thing for the state to do," she said.
Sarah Bratko, vice president of advocacy and general counsel for the Rhode Island Hospitality Association, said that she supports the Cano legislation. "Over 160 businesses protest being taxed on PPP loans," she said, noting that "the loans were a lifeline, and the state wants to tax that lifeline."
Karl Wadensten, who serves on the board of the R.I. Commerce Corp, and CEO of VIBCO, said that implementing PPP taxation is not the way to attract businesses to the state. He also said that the PPP loans were invaluable to the state's manufacturers in maintaining their workforce.
Prior to the hearing, R.I. General Treasurer Seth Magaziner issued a statement urging the committee to support bill S0815 and noted opposition to taxation of forgivable PPP loans.
"If Rhode Island taxes forgivable PPP loans, we would be the only state in New England to do so," he said. "While the governor's budget proposal exempts forgivable PPP loans of less than $150,000 from state taxation, many small restaurants, retail shops and other businesses received more than $150,000 of PPP support and remain at risk of going out of business. They cannot afford an unexpected and unnecessary tax bill."
Neighboring Massachusetts enacted legislation on March 25 exempting the state's small businesses from taxation of forgivable Paycheck Protection Program loans for the 2020 tax year.
The Massachusetts Department of Revenue said PPP loan borrowers subject to the personal income tax, including schedule C filers, certain partners in a partnership, and S corporation shareholders will not be subject to taxation, as the tax policy will parallel federal exclusion under the CARES Act.
Cassius Shuman is a PBN staff writer. Contact him at Shuman@PBN.com.

Want to share this story? Click Here to purchase a link that allows anyone to read it on any device whether or not they are a subscriber.