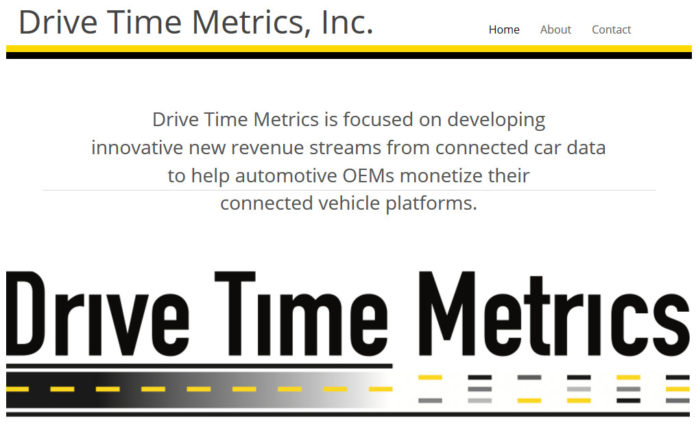 PROVIDENCE – The Slater Technology Fund is committing $250,000 to a data company that's developing a system to monetize "connected car" data.
Drive Time Metrics Inc. is a Rhode Island-based startup that is designing a platform to capitalize on connected-car data, which is the information shared between an Internet-connected car and other devices both inside and outside the vehicle. The company is looking to tap into the industry's growth, as BI Intelligence, a tech research service from Business Insider, projects more than 380 million connected cars will be on the road by 2021, according to a press release.
Slater, an early stage, nonprofit investment fund, is committing the money to Drive Time Metrics as part of a $2.1 million seed round that also includes investments from Angel Street Capital, Sand Hill Angels and The Valley Fund.
"Drive Time Metrics has built a strong core team and developed an impressive new technology platform," said Slater managing director Thorne Sparkman. "With all the time we spend driving, the car is looking like the next important battleground for digital applications – and a cup holder won't do it this time."
Drive Time Metrics, led by CEO Rod MacKenzie – who formerly worked with Aha Radio, XM Satellite Radio and Land Rover – is looking to create new revenue opportunities for original equipment manufacturers, or automotive OEMs, to monetize connected vehicle platforms.
Other executives and founders include:
Chief Technology Officer Rafael Saavedra, a former vice president of technology at Aha Radio, and founder of Meridian Group S.A. and Global Gateway Technologies
Co-founder Alex Luke, who previously served as executive vice president at EMI Music, director of music programming at Apple and vice president of music programming at Napster
Co-founder Joe Gallagher, CEO of Aritaur Communications (parent company of Ando Media, and Net Radio Sales) and founder of Tower Ventures (acquired by American Tower and National Grid)
Co-founder and chief financial officer Robert Maccini, former CEO of Ando Media (developed internet radio audience ratings platform, Webcast Metrics), Net Radio Sales and Tower Ventures