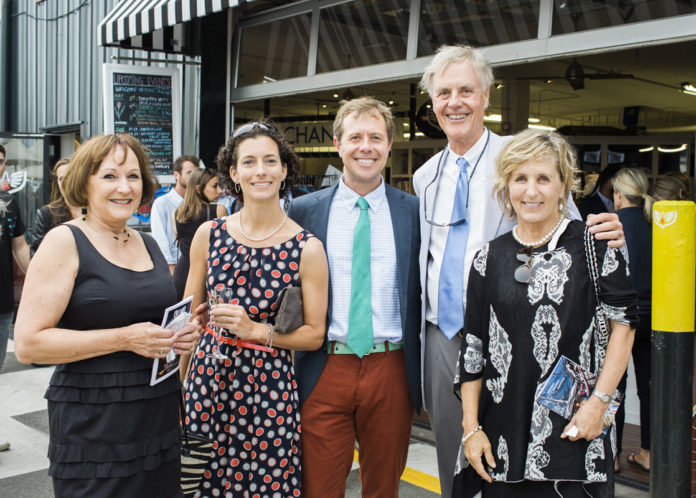 NEWPORT – The SSV Oliver Hazard Perry was dockside for a fundraising event on its behalf on June 30, at which close to 350 guests raised more than $100,000 for the "Experience, Education, Exploration" theme of the night.
Construction of the 200-foot ship has been a $16 million economic-development project for the state of Rhode Island.
Celebrating the OHP's recent voyages to Cuba and Bermuda, and continued educational programming offered by its affiliated nonprofit organization, Oliver Hazard Perry Rhode Island, guests enjoyed food, auctions and dancing to the sounds of Honky Tonk Knights at Newport Shipyard. Caterers and vendors contributing to the success of the evening included Blackstone Caterers, America Mussel, Campo & Co. Events, Sayles Livingston Design, Exquisite Events, Peak Event Services and Newport Tent.
The event's co-chairs were Anne and George Baker, Katherine Weschler-Williams and Susanna and John Laramee. Bowen's Wharf, Newport Shipyard, J. Goodison Co. Inc., ABS, Bank Newport, Bank RI, Kiel James Patrick, Newport Biodiesel, Alex and Ani, O'Reilly and Skuncik Ltd., and Helly Hansen contributed as sponsors.
Emily Gowdey-Backus is a PBN staff writer. Email her at Gowdey-Backus@PBN.com, or you can follow her on Twitter @FlashGowdey.