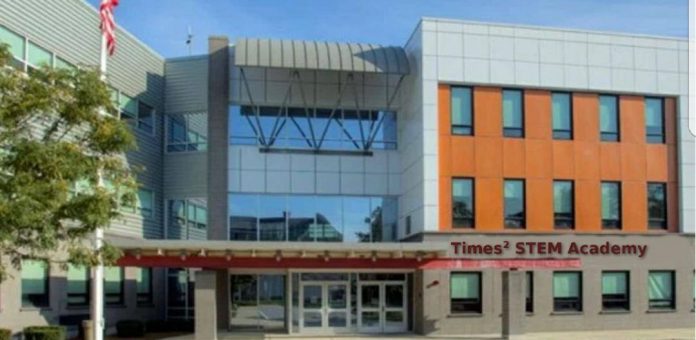 PROVIDENCE – It isn't easy to get into Times2 Inc.'s Times2 STEM Academy. And it's only gotten harder.
More than 2,400 students in Providence recently applied for admission into the K-12 charter school that emphasizes science, technology, engineering and mathematics. That's a 60 percent increase over the 1,500 who applied to attend Times2 in 2015, according to school administrators.
Officials recently held a lottery to determine who will fill the 48 available slots at Times2 next academic year and who will go on a waiting list. The school's total enrollment is 735.
The increase in applications comes at a time when Times2, Rhode Island's second-oldest charter school, is facing criticism from the R.I. Department of Education for problems in areas such as educational programming and financial management. In June 2018, the faculty took a vote of no confidence in the school board and leadership, saying they had not established clear communication and decision-making processes.
State education officials have given the school until June 30 to address the issues.
William Hamilton is a PBN staff writer. Email him at Hamilton@PBN.com.