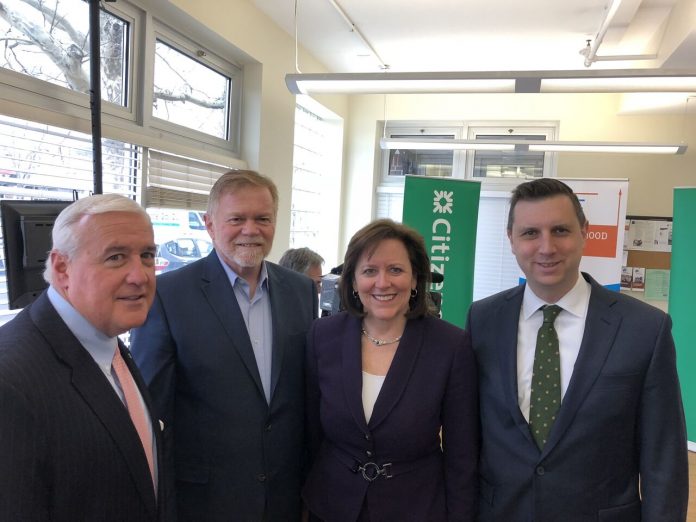 PROVIDENCE – In an effort to increase financial literacy in the Ocean State, eight Rhode Island-based nonprofit organizations will share $140,000 of the $1.5 million donated by Citizens Bank nationwide earlier this week.
Presented in recognition of national financial literacy month, $10,000 grants were awarded to Connecting for Children & Families, Genesis Center and Junior Achievement of Rhode Island while both Amos House and Crossroads Rhode Island received $20,000 grants.
ONE Neighborhood Builders and Pawtucket Central Falls Development were presented $15,000 grants while the United Way of Rhode Island received $40,000, the largest grant of the bunch.
The funding was awarded through Citizens Bank's Citizens Helping Citizens Manage Money initiative.
Emily Gowdey-Backus is a staff writer for PBN. You can follow her on Twitter @FlashGowdey or contact her via email, gowdey-backus@pbn.com.