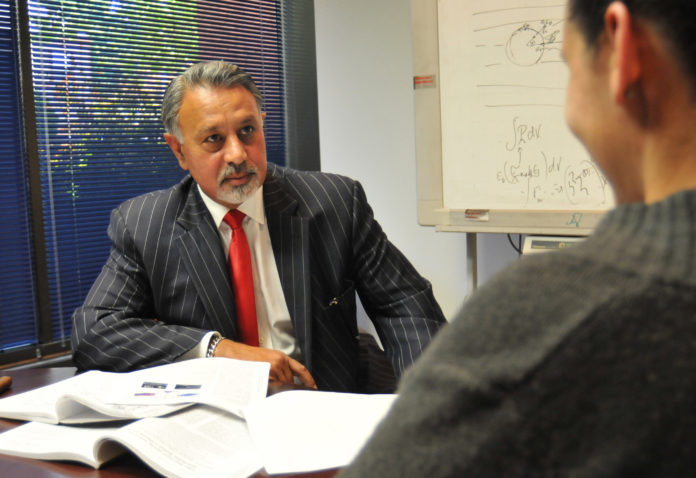 PROVIDENCE – Spectra Systems Corp. announced Monday its receipt of two U.S. patents that the company says will go toward saving central banks billions of dollars annually on costs associated with replacing soiled banknotes.
Spectra is creating a cleaning machine, slated for completion by the end of the first quarter, designed with the capacity to clean up to 130,000 banknotes per run and up to 150 million banknotes per year, according to the company. The banknotes will be cleaned and restored using supercritical fluids – a substance at a temperature and pressure above its critical point, where distinct liquid and gas phases don't exist.
Nabil Lawandy, Spectra CEO, says the patented method has the potential to reduce costs without compromising the costly security features on banknotes.
"In addition to reducing costs for producing new banknotes, which are approaching $10 billion annually around the world, the process protects banknotes processing staff from contaminants on the notes," Lawandy said.
The first issued patent has 19 claims and forms of basis for international filings. The second patent has 38 claims. Additional patents that would extend the use of supercritical fluids to restore the rigidity of banknotes are pending, according to the company.
Thomas A. Ferguson, former director of the Bureau of Engraving and Printing, a division of the U.S. Department of the Treasury, says Spectra should be congratulated for its work.
"As currency issuing authorities are faced with increased costs of today's sophisticated and technologically advanced banknotes, they are challenged with finding ways to extend the useful life of the notes they issue," Ferguson said. "It appears that Spectra's new technology has the potential of cost effectively extending circulation life and lowering the cost of maintaining currency in circulation."
Spectra, headquartered in Providence, is a provider of machine-readable banknote authentication and gaming security technology, with manufacturing and engineering facilities in East Providence and Vancouver, B.C., Canada. It is a listed company on the London Stock Exchange since 2011.
The company focuses on the commercialization of advanced technology-based products used primarily to authenticate and process banknotes, according to the company website. Spectra initially formed as a banknote business in 1996, but expanded in 2012 when it acquired ESI Integrity – a Vancouver, British Columbia-based gaming technology company. Spectra also entered into an asset purchase agreement with New York City-based Inksure Technology Inc. in 2013 to acquire its brand-protection and tax-stamp-authentication assets, according to PBN archives.