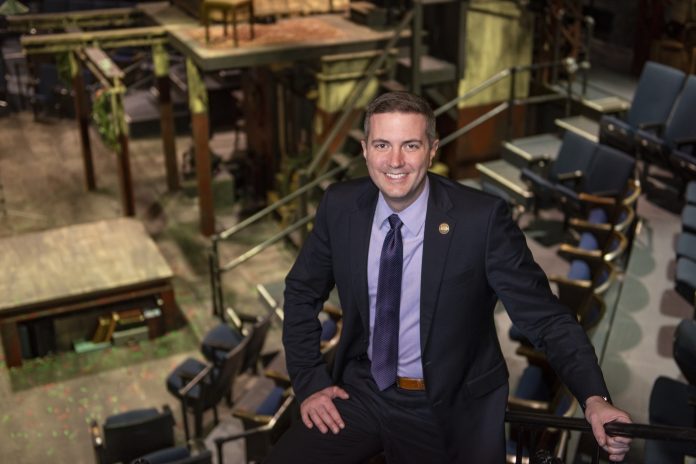 Tom Parrish | Trinity Repertory Company executive director
Theater is a collaborative art form, drawing on the strengths and specialties of a host of individuals to make something remarkable together. In our line of business, and particularly at Trinity Rep, where two of our core values are company and community, collaboration and partnership are crucial for success.
From a co-executive leadership model to the relationship between professional staff and volunteer community trustees, to leveraging the talent of many artists to create the actual stage productions, nonprofit theaters engage in a unique brand of problem-solving, teamwork and innovation.
While maintaining a stellar national reputation, Trinity Rep has had a long history of financial challenges and under-capitalization. When I joined the organization in 2015, we found ourselves at a pivotal moment in our history, as we needed to transform our business model to address a persistent structural operating deficit.
Leadership is important, but it is the power, creativity and collective action of the group that accomplishes the greatest outcomes. In true theater fashion, we engaged a broad array of stakeholders – board, staff, artists, patrons, educational partners and community allies – to pursue a coordinated and robust planning process that would identify the initiatives necessary to increase programmatic quality, public service, vibrancy and financial stability.
Replicating or adapting industry best practices or developing innovative, new approaches, we programmed these initiatives on a three-year time horizon and are achieving impressive results. Trinity is now transitioning from surviving to thriving, creating deeper community impact in our mission to reinvent the public square.