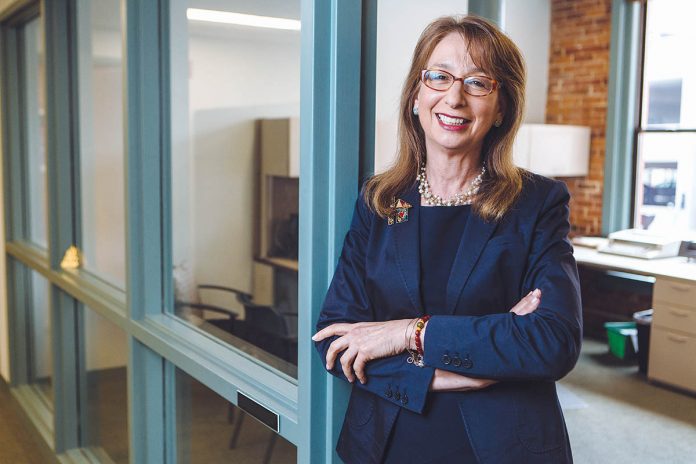 PROVIDENCE – R.I. Housing CEO and Executive Director Barbara Fields will step down from her role in March when her contract expires, R.I. Housing announced Tuesday.
The R.I. Housing Board of Commissioners Chairman Nicholas Retsinas and the Executive Office of Commerce will convene a search committee for Fields' replacement.
In a statement, Fields said "[In October] I was selected by my colleagues from across the country to serve on the executive board of the National Council of State Housing Agencies, a national organization uniquely positioned to address the country's housing crisis. Since accepting this appointment, I have been presented with a number of opportunities that would allow me to continue championing housing issues on a larger scale. Therefore, I will not continue in my role as executive director of RIHousing when my contract expires on March 1."
R.I. Housing said that Fields will be considering new opportunities at the "national level."
"Barbara Fields has had a decades-long commitment to Rhode Island and to the complex housing and homelessness challenges we face," stated Gov. Gina M. Raimondo. "I want to thank Barbara for her four years of service at RIHousing and her commitment to the people of our state. I wish her well in her future endeavors."
Fields was appointed executive director in March 2015, after serving as acting executive director starting in January 2015. Prior to her role at R.I. Housing, Fields served as New England Regional Administrator for the U.S. Department of Housing and Urban Development.
"It has been a privilege to serve as the executive director of RIHousing for the past four years. During my time here, we have accomplished a great deal," continued Fields. "We've invested hundreds of millions of dollars into the Rhode Island economy, financed the development of desperately needed affordable apartments, and helped a record number of Rhode Islanders purchase their first home. I could not be more proud of the amazing team here at RIHousing."
Chris Bergenheim is the PBN web editor. Email him at Bergenheim@PBN.com.