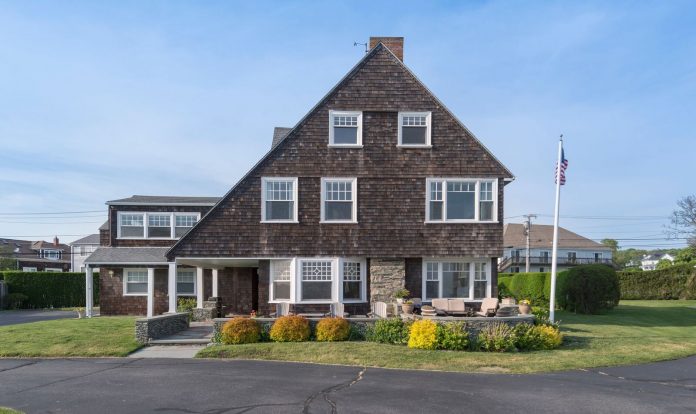 MIDDLETOWN – Beach Cottage, one of six Land Trust Cottages located in a private enclave on the eastern end of First Beach, has sold for $2.6 million, according to Hogan Associates.
The houses, completed in 1889, were summer residences for vacationing New Englanders at that time. The families would take meals together in one cottage, while families dispersed at night to their own homes. The enclave has a protected view of the ocean through a site plan completed by Frederick Law Olmsted.
Today, these cottages are stand-alone homes with their own kitchens and modern amenities, according to Hogan. Beach Cottage, which was sold on Oct. 28, has six bedrooms, six bathrooms, a guest suite and a bathhouse.
Sellers of the house at 115 Purgatory Road were represented by Hogan Associates. The buyers, 115 Purgatory LLC, were represented by The Connor Dowd team of Keller Williams.
Mary MacDonald is a staff writer for the PBN. Contact her at macdonald@pbn.com.