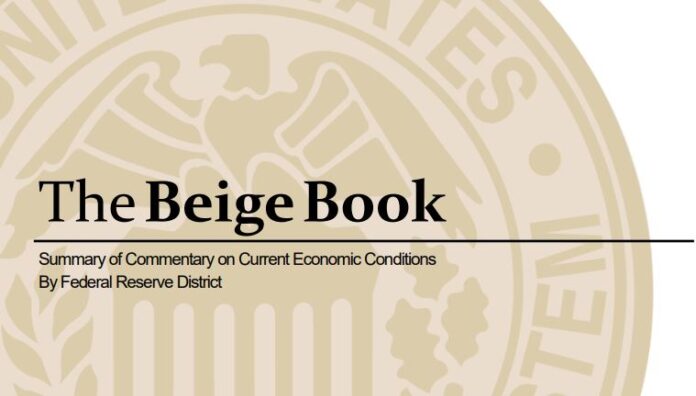 PROVIDENCE – Federal Reserve business contacts in New England reported that economic activity continued to expand at a moderate pace from the end of the second quarter to late August, according to the most recent Beige Book report, released Wednesday.
The report surveys firms from various sectors from around the country, with respondents reporting local economic trends to their regional Federal Reserve bank. New England, known as the First District, reports to the Federal Reserve Bank of Boston.
New England firms reported modest revenue growth in the time period, while labor markets in the region were seen to be unchanged in the summer months. Staffing firms reported a strong amount of job requests for both temporary and permanent positions.
Providence real estate:
The Providence-area industrial real estate market was said to remain robust, exceeding expectations. Respondents reported a two-year rent growth of 33%.
Conversely, the Providence office leasing was reported to have softened. Office rates were said to have been stable despite an uptick in vacancy. One respondent predicted a softening of rents going forward.
Closed Single-family home sales increased in Rhode Island. Inventory was said to have experienced a double-digit inventory drop. Condominium inventory in the Ocean State were said to have "decreased sharply." Condo sales were said to have declined in the state, as well.
Contacts for New England expressed optimism about the near-term residential real estate market, but voiced concerns about affordability.
Other New England economic responses:
Respondents to the Beige Book survey in New England did not mention prices much, the report said, but did note that tariffs continued to be a "minor but persistent" issue for manufacturers. Tariffs were said to be passed successfully to consumers most of the time.
Retail respondents in the region reported flat to mid-single digit comparable-store price increases year over year. Sales results were mixed. Car dealers reported selling more used cars than new cars.
In the manufacturing sector, the outlook remained positive, the report said, aside from some reported slowdown in the semiconductor industry.
Several staffing firms reported difficulty matching candidates to requested skill-sets of employers, resulting in firms hiring fewer skilled worker and paying higher rates.
National happenings:
Respondents nationwide reported that the economy expanded at a modest pace from the end of the second quarter through late August. Tariffs remained a concern for companies, along with trade policy uncertainty. Reports on consumer spending were mixed.
National employment also was reported to have grown at a moderate pace, constrained by low unemployment. Prices were said to have increased moderately as well.
Chris Bergenheim is the PBN web editor. You may reach him at Bergenheim@PBN.com.

Want to share this story? Click Here to purchase a link that allows anyone to read it on any device whether or not they are a subscriber.