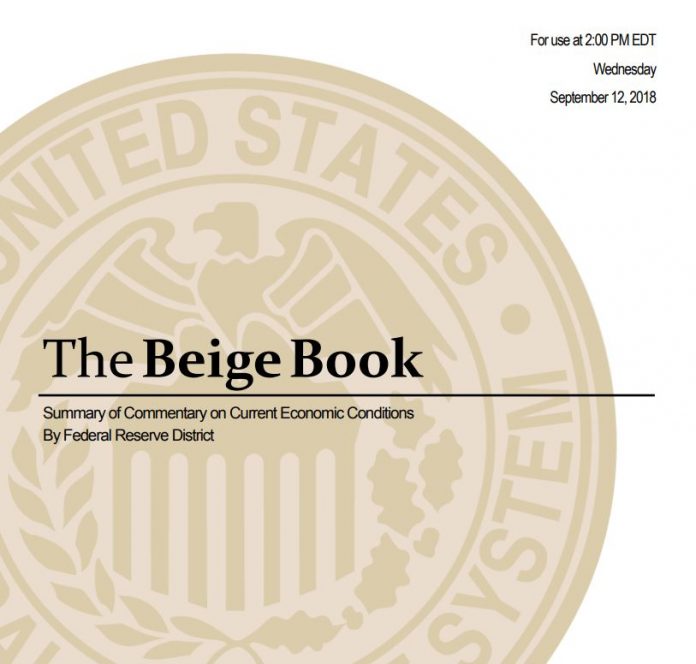 PROVIDENCE – Economic activity in New England expanded at a moderate pace, according to the Federal Reserve Bank of Boston in the most recent Beige Book report released Wednesday.
The report said that the First District still had a tight labor market from early July to late August, with net hiring near zero, with mixed results for wage increases.
Respondents to the Federal Reserve reported year-over-year increases in sale and revenue in recent weeks.
Retail prices in the area were said to be unchanged or slightly higher.
Manufacturers reported no major revisions to capital spending plans – saying that the "tax reform made investment somewhat more attractive," but, "did not change the basic calculations." However, their outlook remained positive. They also added that tariff effects so far have been small, nor did they expect "too much damage" should they be expanded.
New England staffing services continued to grow over the summer, the report noted, with revenue growth ranging from single digits to 20 percent.
The commercial real estate market in the area was reported to have remined steady in New England. Construction costs have increased since July, stemming partly from tariffs. Commercial real estate respondents reported a positive outlook, regardless.
The Rhode Island residential real estate market was noted to be the only market in the region to report declining closed sales in the period since the last Beige Book. However, the market experienced an increase in inventory and supply. Median sale prices in Rhode Island did not increase. Respondents from around New England reported that the region could be in for a correction in the housing market.
Nationally, the economy was said to expand at a moderate pace through the end of August, with tight labor markets, worker shortages and modest to moderate wage growth. However, nationally, firms reported increasingly using benefits such as vacation time, flexible schedules and bonuses to attract and retain workers.
Chris Bergenheim is the PBN web editor. He can be contacted at Bergenheim@PBN.com.