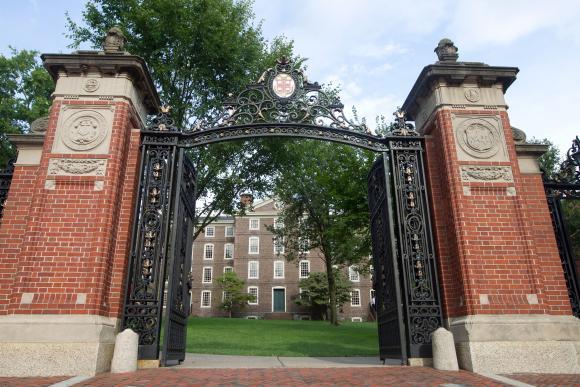 PROVIDENCE – Brown University's BrownTogether campaign, which aims to raise $3 billion toward multiple academic goals, has passed the midway mark, according to a Thursday release from the school, with a to-date total of $1.64 billion raised from more than 50,000 individual donors.
The Ivy League university's president, Christina H. Paxson, said in a statement that the generosity of the Brown University community is "nothing short of transformational."
Highlights of the money raised to-date include:
Investing in People: $400 million toward a $1.1 billion project that includes support for endowed chairs, graduate and medical school fellowships, as well as diversity and inclusion initiatives. The $400 million is inclusive of $30 million raised for the $120 million The Brown Promise initiative to remove loans from the school's undergraduate financial aid strategy.
Education and Research: $609 million has been raised toward a $900 million goal for extended research and education opportunities, including summer work and international study experiences.
Campus and Community: $323 million of $600 million has been raised to-date for planned renovations, technology and infrastructure improvements, and "campus life priorities."
Brown Annual Fund: $193 million toward a $400 million goal has been raised in unrestricted funds used for financial aid, teaching and scholarship, education, and discovery.
In addition, $116 million in recent gifts to the school from committed donors have yet to be sorted.
To-date, funds from this campaign have helped establish new research centers and touched many corners of the Ivy League campus, including:
A $25 million gift to establish the Jonathan M. Nelson Center for Entrepreneurship headed by Danny Warshay
A $50 million gift to the Watson Institute for International and Public Affairs which funded both a physical expansion and an increased community of "more robust" scholars, encompassing the Taubman Center for American Politics and Policy and launching three undergraduate concentrations.
Wilson Hall will be renovated with a $24 million gift to preserve the historic exterior which dates to 1891 while modernizing the interior. The facility will be renamed Freidman Hall upon completion after the gift's donors – the Richard A. and Susan P. Friedman Family Foundation.
This level of education-related philanthropy, said Samuel Mencoff, 1978 Brown alumnus and chancellor of the Corporation of Brown University, sets the school apart.
"Our students and faculty are better positioned now than ever before in the university's history to innovate, effect change and pursue leadership," he said in prepared remarks. "And these benefits will extend far beyond this campaign to the succeeding generations who will pass through the Van Wickle Gates."
The campaign, which launched publicly in 2015 after two years of private management, is expected to conclude in 2022.
Emily Gowdey-Backus is a staff writer for PBN. You can follow her on Twitter @FlashGowdey or contact her via email, gowdey-backus@pbn.com.