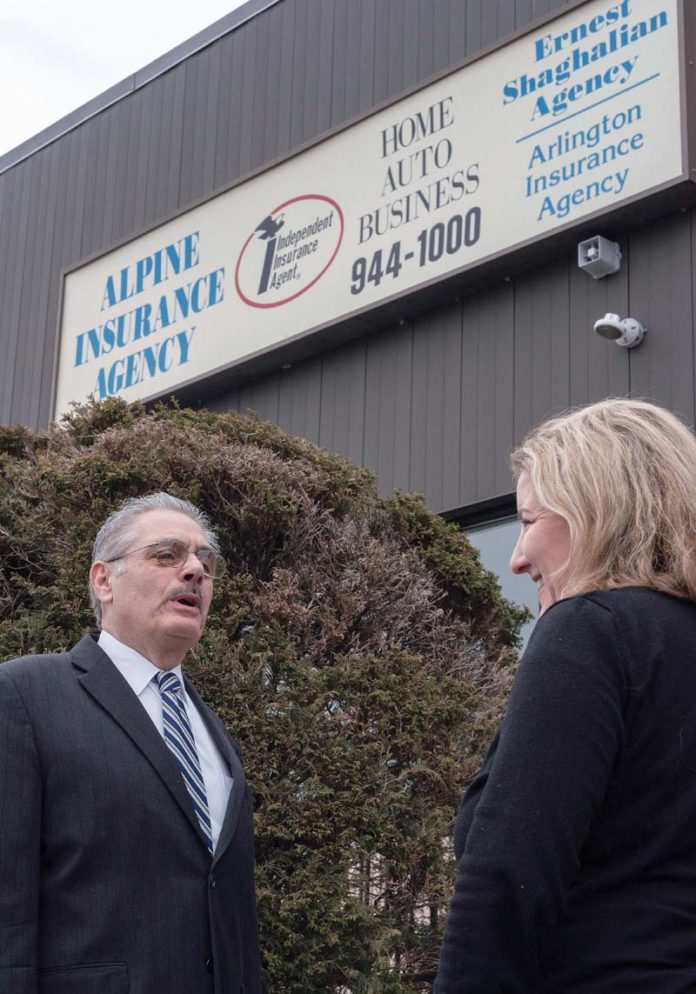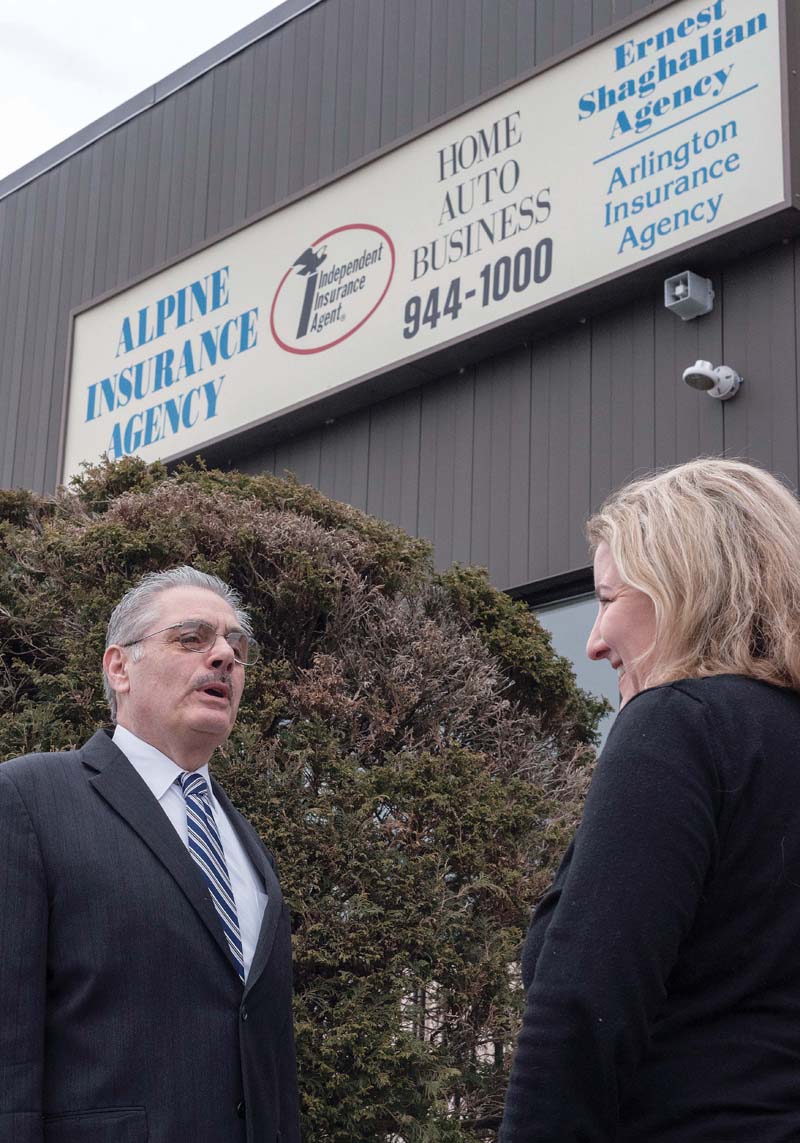 The debate about how to regulate popular ride-hailing companies, including Uber and Lyft, isn't over in Rhode Island, as gaps in coverage are raising red flags among the insurance-agent community.
Gov. Gina M. Raimondo last year signed a law permitting "Transportation Network Companies," or TNCs, in Rhode Island. The law, largely written by TNCs, including Uber, received praise from such companies – also known as ride-hailing companies – but fell short of addressing concerns among the insurance-agent community about how drivers – and more specifically, car owners – are covered.
"When a driver accepts a ride, Uber provides $1.5 million for liability insurance from that point on, but only for the driver, not for the car owner," said Ernest Shaghalian Jr., owner of Alpine Insurance Agency. "If there's a collision, [people] always sue the owner and the driver of a car, but in this case the owner isn't covered."
Shaghalian is also the government affairs committee chairman for the trade group Independent Insurance Agents of Rhode Island.
Regular personal insurance excludes all coverage once a ride-hailing app is turned on in Rhode Island. For Uber, the company covers up to $1.5 million of liability insurance for the driver, and in Rhode Island provides bodily injury or death expenses for drivers that are struck by someone else who doesn't have insurance.
For vehicle owners, however, no matter how comprehensive their personal insurance may be, it does not provide any coverage when the car is used for ride-hailing purposes. That means any paid-for collision coverage, comprehensive, or medical payments become moot once a TNC-app is turned on.
There are some insurance providers, including Geico Insurance Agency Inc. in Rhode Island, that offer ride-hailing insurance, which is like commercial insurance but specific to the trade.
"Geico's [ride-hailing] product definitely fills a need in the Rhode Island market and offers a multitude of advantages," said Anthony Blue, a Geico spokesman, pointing specifically to its coverage of such gaps, elimination of cost and confusion related to having two separate policies and collaboration with a variety of ride-hailing companies.
Blue would not, however, provide an average cost of the product, saying it fluctuates based on customer, as there are various coverage options and no contingency clauses. He also wouldn't comment on how many Rhode Islanders are currently paying for the coverage.
But Shaghalian says this type of insurance is expensive, and – while not citing any specific insurer – estimates ride-hailing insurance to cost between $6,000 and $8,000 per year.
"For a part-time Uber driver, they're never going to buy that," he said.
The debate over what's fair as it relates to insurance coverage is likely to again play out in the General Assembly, where two pieces of legislation are currently being considered.
The first, co-sponsored by House Majority Whip John G. Edwards, D-Tiverton, would require TNCs to recognize car owners the same way it does drivers, effectively extending liability coverage. This means that if a son borrows his mother's car to drive for Uber, both the son and the mother would be covered for liability.
Uber opposes the legislation.
"Today's [ride-hailing] law already requires that drivers seeking to use someone else's vehicle obtain authorization to do so," said Craig Ewer, an Uber spokesman. "This legislation would impede upon the ability of drivers to operate independently."
The second piece of legislation, also co-sponsored by Edwards, would require TNC drivers to maintain commercial automobile liability insurance 24 hours a day. If enacted, the legislation would likely benefit insurance companies such as Geico, but increase the cost of doing business for ride-hailing companies, which could possibly dissuade potential drivers from joining the trade.
Uber, naturally, opposes the legislation.
"Under current law and practice, Uber maintains $1.5 million of commercial liability insurance on every single trip, and our app leaves no doubt as to when a driver is giving someone a ride," Ewer said, alluding to a previous hot-button, insurance-related debate about who should be responsible for covering the driver between the time the app is turned on and when a customer is picked up.
TNCs are now responsible for this coverage.
"Piling on these kind[s] of additional insurance requirements would be financially prohibitive for many drivers, without any corresponding benefit to public safety," Ewer added.
For the insurance agents, main concerns are related to car owners and the availability and affordability of coverage. The trade group is also concerned with the low level of requirements for TNCs to even let car owners know about the possible gaps in coverage.
"The owners of the vehicles may not even realize that they don't have insurance," Shaghalian said.