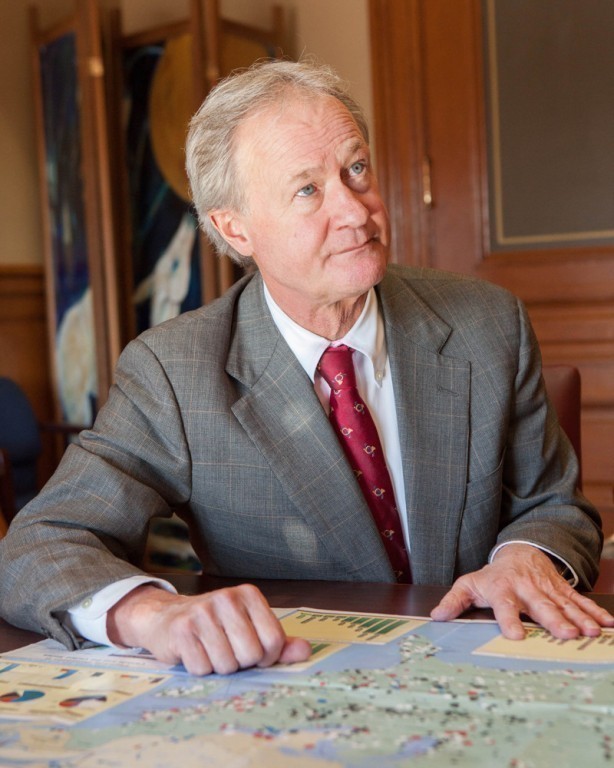 PROVIDENCE – Thirty-five days after he declared a probable run in the 2018 Rhode Island Senate race, former Gov. Lincoln D. Chafee announced he would not seek elective office in 2018 via a Tuesday morning tweet.
"Two of my favorite sayings are, 'Fortune favors the bold' and 'Discretion is the better part of valor.' The latter is true as to my plans. I will not be seeking elective office in 2018."

— Lincoln Chafee (@LincolnChafee) May 29, 2018
Chafee, who did not return a request for comment by the time of publication, announced on April 25 he was "90 percent" positive he would run in the state's U.S. Senate race as a Democrat.
An independent while in the Statehouse, Chafee served in the U.S. Senate as a Republican from 1999 to 2006 losing re-election to current Rhode Island U.S. Sen. Sheldon Whitehouse, a democrat.
Both the Republican and Democrat U.S. Senate election primaries in Rhode Island will be held Sept. 12 with filing deadlines on June 27. The general election will take place Nov. 6.
Emily Gowdey-Backus is a staff writer for PBN. You can follow her on Twitter @FlashGowdey or contact her via email, gowdey-backus@pbn.com.