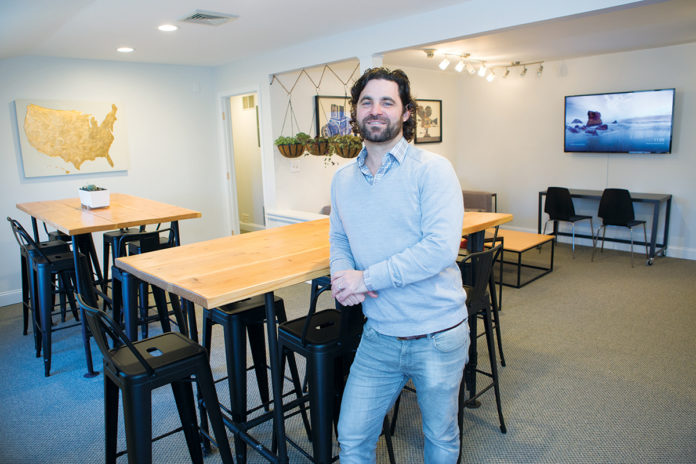 If you think meetings really shouldn't be conducted in coffee shops, over the clatter of cappuccino machines and conversation, then you understand the concept behind Spire Space.
Opened in October in Middletown, at 82 Valley Road, the business occupies the second floor of a building that Josh Furtado and his brother, Jared, purchased two years ago.
The Furtado brothers are the CEO and chief operating officer, respectively, of Towerhill Associates, a recruiting company for clean technology, life science and software companies. Towerhill occupies the first floor of the building.
The shared work space, about 2,500 square feet, includes four conference rooms, an open work space and a variety of seating, including comfortable couches and standing desks.
The space can be rented by the hour. Membership is not required.
"To have a professional environment to meet a client … we wanted to meet that need," Josh Furtado said.