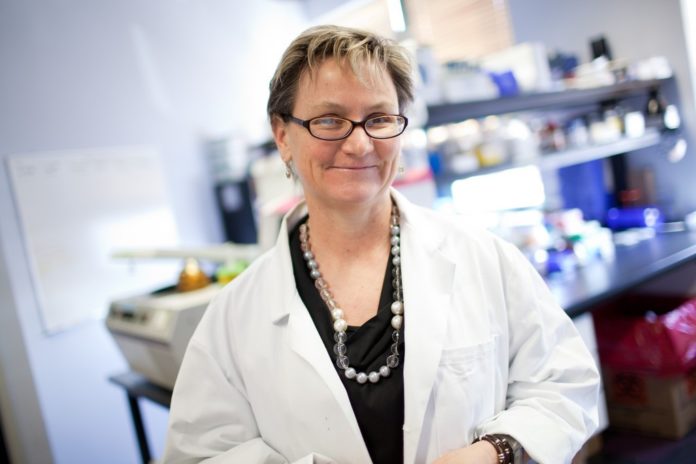 PROVIDENCE – Dr. Anne S. De Groot, EpiVax CEO and University of Rhode Island professor, has been named one of the most influential people in the vaccine industry by the national vaccine industry organization VaccineNation.
She joins Microsoft founder Bill Gates and Dr. Bruce Aylward, who is currently directing the Ebola response in West Africa for the World Heath Organization, on the organization's list of 50 vaccine "influencers." Those selected were voted on in an international poll conducted by VaccineNation.
De Groot is co-founder, CEO and chief scientific officer of Providence-based biotechnology company EpiVax Inc.
She has conducted preliminary studies of an Ebola vaccine in collaboration with scientists at the U.S. Army Medical Research Institute of Infectious Diseases.
"The key to making an effective Ebola vaccine, I believe, is to trick the immune system into producing robust immune response to Ebola antigens while avoiding any components that might cause adverse effects," she told Providence Business News in August. "That's the best attribute of epitope-based vaccines, which are well-accepted in cancer therapy but have faced unanticipated barriers to entry in infectious diseases."
In 2008, she joined the URI faculty from Brown University. She has received more than $27 million in federal funding for her research, which has received national and international recognition for her innovative "genome–to–vaccine" approach.
De Groot is also the director of the URI Institute for Immunology and Informatics, also known as iCubed, at the URI Providence campus, where she and other faculty apply edge bioinformatics tools to accelerate development of vaccines for infectious diseases such as H7N9 influenza, HIV and tuberculosis. The iCubed also is working to develop vaccines for tropical diseases, and is working on a vaccine for filariasis with Smith College professor Steve Williams as well as on vaccine for leishmania, malaria and Dengue fever.
De Groot is one of the founders of Clinica Esperanza / Hope Clinic in Providence, where she also serves as volunteer medical director.