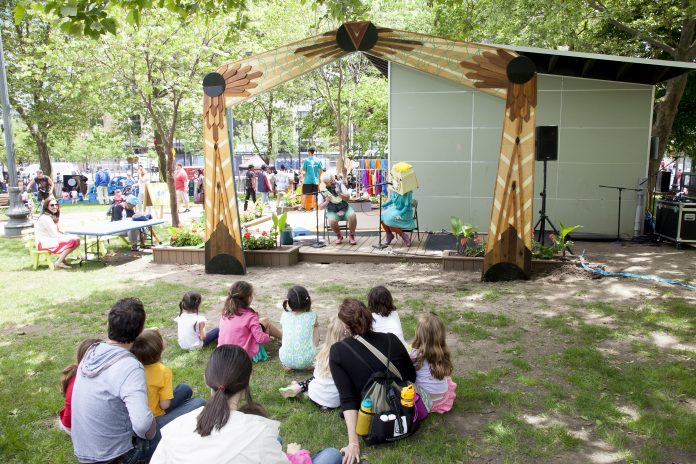 PROVIDENCE – The Downtown Providence Parks Conservancy has received a $100,000 Southwest Airlines Heart of the Community grant for its work on the Imagination Center in Burnside Park, the DPPC announced Thursday.
The grant program is in partnership with Project for Public Spaces, a nonprofit that specializes in planning, design and support to help people create and sustain public spaces.
The 2018 grants were given to five projects in the United States for a total of $625,000.  Grants were made available to previous recipients of Heart of the Community grants from 2013 to 2016. The Heart of the Community grant had previously given another grant to the Imagination Center in that time.
The Imagination Center, which was originally built in 2013, will receive amenities such as a performance stage and artisan market stalls as part of the funded project. The organization also said the upgrades will allow it to expand its programming season into the spring, fall and holiday season.
"The funds received through this grant will build on the success of the Imagination Center in Burnside Park," stated Program Director Jen Smith. "With this new investment, the Imagination Center can continue to grow by activating dormant areas of the park."
The project also will have an opportunity for a $25,000 dollar-for-dollar fundraising match, according to Southwest Airlines.
This year's grant recipients also will receive technical assistance from Project for Public Spaces in specific areas that were identified as having a persisting challenge, opportunity or need.