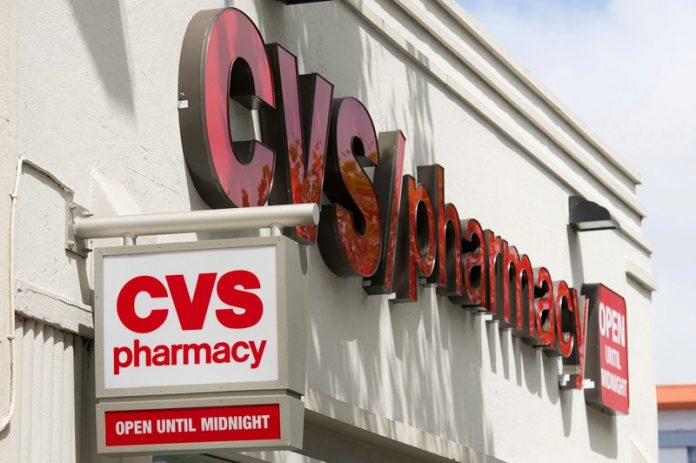 NEW YORK – Shares of CVS Health Corp. and Express Scripts Holding Co. slipped Monday after one of the Trump administration's top health-care officials said the companies' roles as intermediaries between drugmakers and health plans was hurting patients.
Known as pharmacy-benefit managers, or PBMs, the plans negotiate with drugmakers to put their products on lists of covered drugs in return for discounts, and steer patients toward options that they say save them and employers money. Those dual roles are in conflict, said Seema Verma, administrator of the Centers for Medicare and Medicaid Services.
"PBMs are serving two customers – being paid both by manufacturers for getting on formularies and by plans for managing their drug benefit. This makes it unclear who they're actually aligned with," Verma said in prepared remarks for a speech at the American Hospital Association Annual Membership Meeting in Washington. "The bottom line is that all of the incentives are lined up for manufacturers to set higher and higher prices."
Investors are awaiting a speech by President Donald Trump where he's expected to lay out the administration's plans to address U.S. drug costs. The speech is expected sometime this week, after being previously delayed.
Representatives for CVS and Express Scripts didn't immediately respond to requests for comment.
Back-to-Back
PBMs have been under increasing scrutiny.
On Friday, Food and Drug Administration Commissioner Scott Gottlieb gave a speech asking whether PBMs should have access to a "safe harbor" that shields the plans from anti-kickback laws. Then over the weekend, the television news program "60 Minutes" ran a segment highlighting Express Scripts' involvement with the sale of a high-priced drug made by Mallinckrodt PLC.
The "likely coordinated" speeches from Trump administration health-care leaders "raise the uncertainty and concerns about potentially more disruptive actions for manufacturers and the drug channel. It is still unclear what specific goal the administration has in mind on rebates, but a more aggressive stance is being laid out," Evercore ISI analyst Ross Muken wrote in a note to clients.
CVS shares were down 2.7 percent to $61.59 at 12:01 p.m. in New York, and Express Scripts fell as much as 1.6 percent. The companies are two of the three biggest PBM operators.
Also on Monday, the lobbying group for the industry, the Pharmaceutical Care Management Association, said that CEO Mark Merritt would step down by the end of this year.
Cristin Flanagan is a reporter for Bloomberg News.