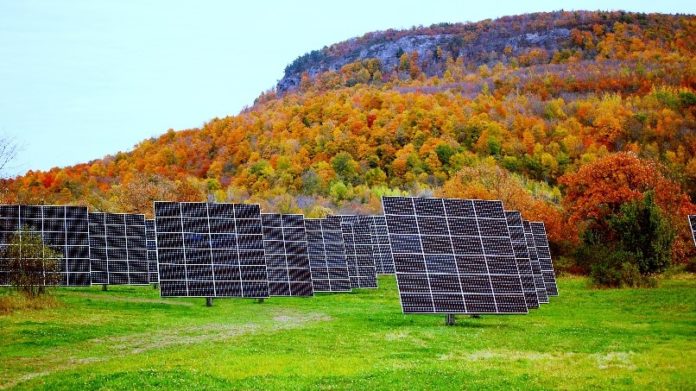 June 27, 2017 – E2SOL LLC – Anthony Baro, E2SOL Managing Principal announces the closing of E2SOL's first Commercial PACE (C-PACE) financed project, a 121.80kW ground-mounted, net metering, solar array to be developed at Laurel Lane Country Club in West Kingston RI.
The project will feature 14 AllEarth Renewables dual access tracking panels to power the country club's significant operations that range from powering the public golf course's water systems, a large scale banquet hall with on-site restaurant, and golf cart charging. In addition to the solar installation, the project will provide one electric vehicle charging station.
"The C-PACE program financing provided by Greenworks Lending played a significant factor in making this project feasible for the client," stated Baro. "Our clients' first and foremost motivation is the financial benefit, so 100% financing, including soft costs for a long term and fixed rate sets the table for the environmental benefits that follow," he continued.
E2SOL projects the installation of the Laurel Lane Country Club solar array to be completed by early Fall. In the interim, E2SOL is collaborating on additional C-PACE financed projects ranging from office buildings and warehouses to retail centers.
The C-PACE program is only recently available in RI, a state with a clearly green agenda. According to a recent article by Avery Brookins of Rhode Island Public Radio, a national organization called American Council for an Energy-Efficient Economy ranked Rhode Island fourth in the nation for its energy efficiency policies and program efforts.
"It's very encouraging to be able to offer this financing mechanism to clients and to see the state of Rhode Island providing support to businesses through its economic policies," stated Baro.
For information on using C-PACE in combination with other economic incentives, such as tax credits and energy credits please contact E2SOL at info@e2sol.com.