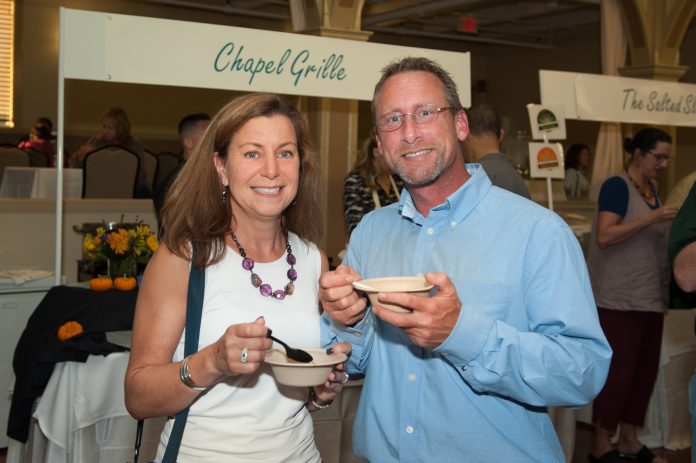 PROVIDENCE – In its fourth annual iteration, the Rhode Island Community Food Bank fundraiser known as Empty Bowls returns this fall to help feed those in need.
The 2018 event will take place on Thursday, Oct. 18, from 5:30-8 p.m. at Rhodes on the Pawtuxet.
Tickets are available online and range from $50 for advanced general admission and $60 for general admission at the door. Patron admission is $150 per person and includes VIP bowl selection, one free drink and the organization's thanks for the donation.
More than 35 local restaurants are participating in this event. A list of participating restaurants, including Yoleni's, Chapel Grille, Seven Stars Bakery and Legal Seafood, can be found online.
Bowls which patrons can purchase and take home were designed and produced by local artists. Per an R.I. Community Food Bank spokesperson, diners will be given disposable bowls "so that they don't have to dirty the bowl they take home."
Emily Gowdey-Backus is a staff writer for PBN. You can follow her on Twitter @FlashGowdey or contact her via email, gowdey-backus@pbn.com.