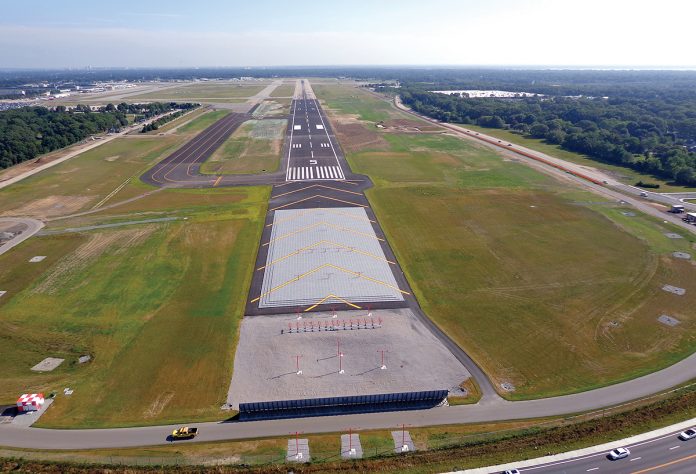 Warwick – Passenger traffic at T.F. Green Airport in February declined 10.1% year over year to 265,654 passengers enplaned and deplaned, a drop from 295,542 one year prior, according to the R.I. Airport Corp. The month featured two significant winter weather events.
The decline in passengers was largely attributable to a 17,416-passenger, or 14.8%,  decline in Southwest Airlines traffic to 100,227 passengers in February 2019.
Despite the decline, Southwest remained the largest carrier at T.F. Green, accounting for 37.7% of all traffic for the month, followed second by American Airlines with 26.5% of traffic with 70,348 passengers.
Cargo traffic for the month totaled 1.8 million pounds, compared with 5.5 million pounds one year prior. The decline is attributable to the departure of a logistics firm associated with Amazon.com Inc.
Discount Airlines at T.F. Green, including Allegiant, Frontier Airlines and Norwegian Air, combined for 9.1% of all traffic in February, or 24,372 passengers.