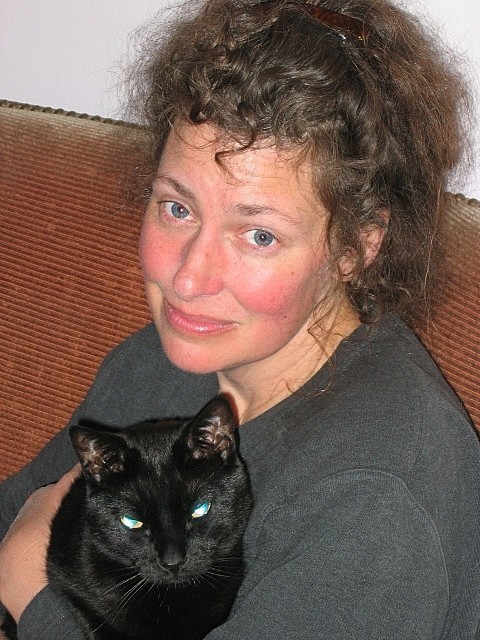 Dr. Cathy Lund has been selected to receive the 2007 American Veterinary Medical Association Meritorious Service Award, which recognizes vets who have contributed to the advancement of veterinary medicine and brought honor and distinction to the profession. A vet for more than 20 years, Lund opened the state's first cats-only practice, City Kitty, in 1999. In 2004, she helped found the Rhode Island Veterinary Medical Association Companion Animal Fund.
PBN: Why a cats-only practice?
LUND: I did my original veterinary training in New York City at a feline-specific practice and never looked back! The cat is the perfect pet – gorgeous, complicated and graceful – and I really believe that they are the superior species. So, for years I searched Providence for a location that was zoned appropriately and was finally able to open City Kitty. It has been terrific and enormously satisfying on many different levels. …
My veterinary friends … worried that I wouldn't have enough patients without dogs, but I think that people who really want a calm and soothing experience will seek out a cat practice.
PBN: How does the Companion Animal Foundation provide assistance?
LUND: The Foundation is set up to allow every veterinarian in the state equal access to a pool of funds that are raised through grants, events and individual contributions. [It] … is the first assistance program of its kind nationwide. … The program to date has released more than $80,000 to aid the sick and injured pets of our state's low-income owners.
PBN: How much of a need for financial assistance for pet owners is there?
LUND: The need for urgent veterinary care is statewide and overwhelming. Last year alone, there were more than 15,000 emergency visits to after-hours facilities, with an average expense of $350 per patient.
Because veterinary care has evolved along with human health care, there is much more that can be done to help sick pets. But that advanced technology comes with a price, and it is often well beyond the financial ability of a family. … With the foundation, we [can] help those individuals retain their family pet.