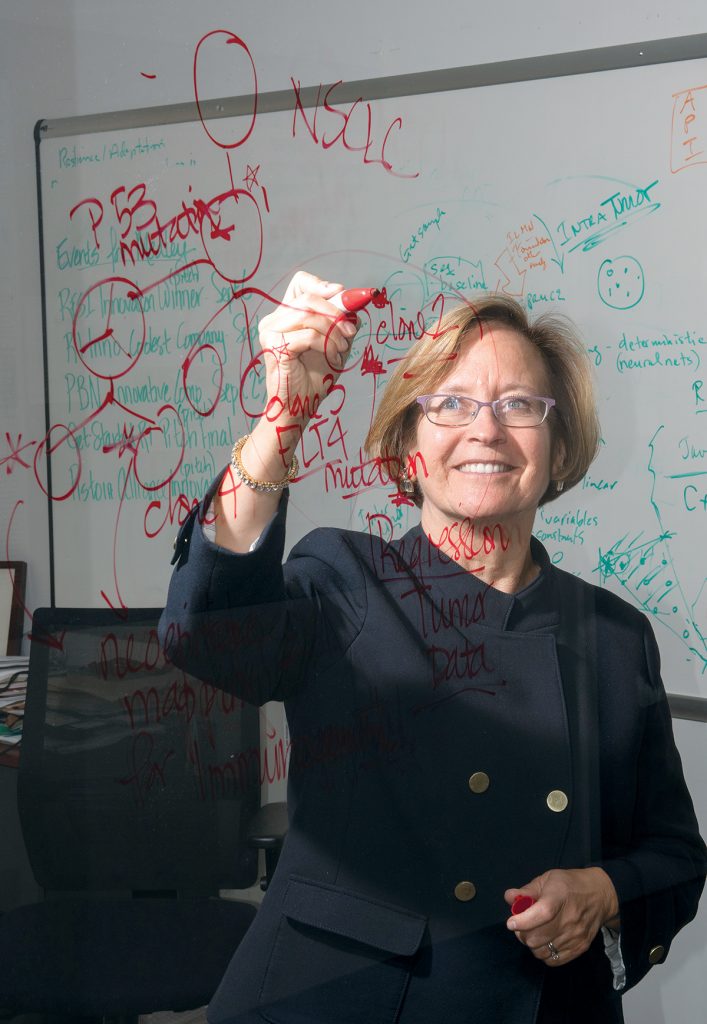 Patrice M. Milos | Medley Genomics Inc. co-founder, president and CEO
Over the course of my 25-year life sciences career, I have been fortunate to always find purpose, passion and people. Finding my place was more difficult, with daily two-hour commutes from Cranston to Worcester, Mass., Groton, Conn., then Cambridge, Mass.
After leaving my Cambridge CEO role, I took time to consider what's next and realized I wanted place most of all, confident that I could find purpose, passion and people. And looking around Rhode Island at that point, I realized we finally had visionary leadership and tangible investments that were building a place where I could fulfill my professional aspirations.
After years spent talking with Barrett Bready, he, Ben Raphael and I founded Medley Genomics here in Providence.
At Medley Genomics we bring passion and purpose to change the course of cancer treatment. By delivering data analytics to understand the whole tumor ecosystem and describing the unique molecular fingerprints of all the different tumor cells to better diagnose, treat and monitor cancer, we hope to offer patients paths to lasting cures for the No. 2 cause of death.
With seed funding from Slater Technology Fund, a state innovation voucher, internships from the R.I. Commerce Corp. and recently a National Cancer Institute grant, we have hired the best people in bioinformatics and business development to build our product pipeline and execute studies to share with collaborators and investors.
Finally, I am fully vested in contributing to Rhode Island and growing our life sciences ecosystem, building a place to match the purpose, passion and people here.