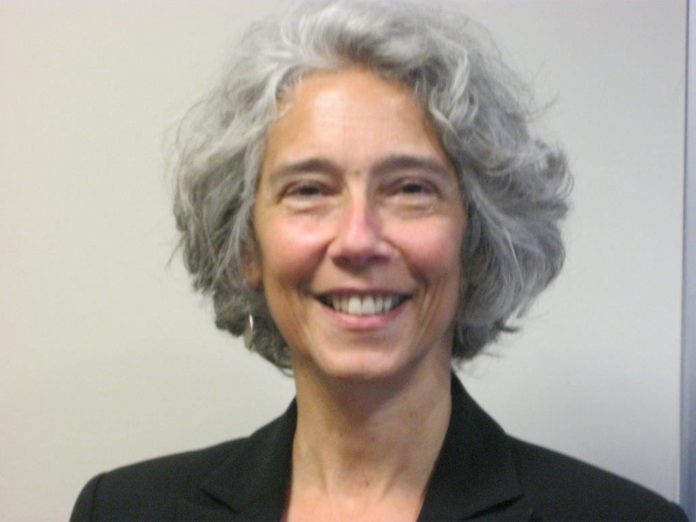 As chief medical officer for UnitedHealthcare Community Plan of Rhode Island, Dr. Renee Rulin is responsible for market-based clinical support for physicians and hospitals in the company's Medicaid network in Rhode Island. She manages and implements initiatives focusing on clinical excellence, population health management, compliance and the shift toward value-based payment models, including accountable care arrangements as well as leading efforts to better integrate behavioral health into the primary care setting.
With more than 20 years of clinical experience, Rulin, a board-certified family physician, has been active in advancing clinical quality in Rhode Island and Massachusetts. She received her undergraduate degree from the University of Michigan; medical degrees from the University of Pittsburgh School of Medicine and Brown University; and a master's in public health from the Harvard School of Public Health.
Rulin spoke with Providence Business News about UnitedHealthcare Community Plan's commitment to introduce a dermatologic telehealth medicine program for Medicaid patients.
PBN: Can you explain what telehealth technology is, and how it's used in medical settings?
RULIN: Telehealth is a way for clinicians to provide appropriate clinical care in instances where timely access or provider resources are limited and sometimes unavailable. In many instances, providers use secure, usually internet-based technology to link with other medical professionals to consult in real time about patients' health issues – or patients use secure web portals to help doctors monitor chronic conditions. With Thundermist [Health Center], a primary care provider can transmit a picture of the area of concern and a licensed Thundermist dermatologist reviews and provides diagnosis and treatment recommendations immediately or within a short period of time.
PBN: What are the risks and benefits associated with telehealth exams, diagnoses and treatments? Have they been proven as accurate and timely as those conducted by a health care provider in person?
RULIN: The reach of clinical services can improve the patient and provider health care experience and reduce cost of care by expanding capacity and improving clinical efficiency. Clinical services using telehealth technology are held to the same quality standards as other care delivery models.
PBN: Why did UnitedHealthcare decide to focus on its Medicaid patients to have their skin disorders treated and diagnosed via telehealth technology through Thundermist Health Center?
RULIN: We see significant potential using telehealth services to expand access to care here. Our collaboration with Thundermist enables us to address two issues that impact how our Medicaid members address certain skin issues – proximity to dermatologists and timely access to appointments.
In addition, while primary care physicians have shared that they feel comfortable diagnosing and treating some skin conditions, they liked the opportunity to check with dermatologists on others, which helped improve the quality of care to patients. While dermatology was chosen for the initial launch, we will consider expanding e-consultation services to include other specialties and other medical clinics.
PBN: And, why did you choose to partner with Thundermist Health Center, as opposed to some other community health center in Rhode Island?
RULIN: We have worked closely with Thundermist over the years to help improve the health of our Medicaid members; adding telehealth services through Thundermist is another opportunity to help our members get access to care they need.
PBN: Do you envision expanding this telehealth technology to more than exclusively Medicaid patients or only dermatological conditions?
RULIN: We currently have telehealth services for our members, including virtual visits, e-consultations and remote monitoring in different parts of the country and for different types of care. UnitedHealthcare has always thought of telehealth as another way to deliver care, improving access to care while being more cost effective. We plan to continue to expand using telehealth capabilities for all product lines and in all markets and we are already considering expansion of e-consultation services to include sub-specialties other than dermatology.