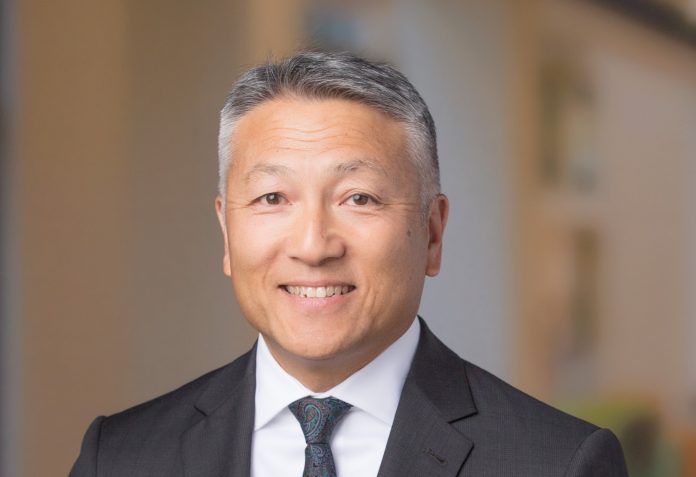 Dr. Ted Wong is chief dental officer for UnitedHealthcare Specialty Benefits, a national ancillary benefits company serving more than 20 million members nationwide. Wong leads the development of innovative clinical quality initiatives, clinical strategic direction and clinical policies, promoting access to high-quality and cost-effective dental services for enrolled members. 
Prior to joining UnitedHealthcare Specialty Benefits, Wong was the vice president for dental programs with UnitedHealthcare Military & Veterans, responsible for leading strategic dental and health services business development within the Department of Defense and Department of Veterans Affairs.
UnitedHealthcare recently introduced new oral health programs and policies to confront the national opioid epidemic. PBN spoke with Wong about the new policies and the relationship between adolescents' wisdom-tooth-extraction pain medication and the opioid epidemic.
PBN: Tell us about the three-day prescription limit on opioids following dental surgery. Can't you become addicted within three days? Is pain from an extraction likely to last longer than that?
WONG: UnitedHealthcare recently introduced a new pharmacy policy that caps coverage for all first-time opioid prescriptions written by health providers for people age 19 and under at three days and fewer than 50 morphine milligram equivalents per day, as recommended by the Centers for Disease Control & Prevention. This is among the first times a dental plan has taken this step for members age 19 and under, helping limit access to often unnecessarily large prescriptions and enabling for patient engagement to reduce the risk of misuse.
Dependence and addiction to opioids varies from person to person and is difficult to predict. In general, the risk of dependence and addiction increases based on the length, strength and total number of opioids a person takes. Studies show the likelihood for chronic opioid use increases after the third day and rises rapidly thereafter, and misuse or dependence on opioids can lead to addiction and the desire for more-powerful illicit drugs.
For acute pain, which includes discomfort associated with most dental procedures such as wisdom teeth removal, the CDC notes a three days' supply or less of opioids is often all that is needed. That amount is typically enough to provide sufficient pain relief; if people are experiencing significant pain after that, it is likely a sign of a complication, such as an infection or dry socket, and a follow-up visit to a dental professional is the recommended next step rather than the use of additional opioids.
PBN: Has the risk of opioid dependence following wisdom tooth extraction increased in recent years? Haven't Vicodin and similar drugs been prescribed for decades? 
WONG: The opioid epidemic has increased significantly in recent years, each day causing more than 130 overdose deaths in the United States, according to the CDC. While we are not aware of data indicating the risk of opioid dependence has increased markedly in recent years due to wisdom teeth extractions, we do know that dentists have an important role in helping confront this national epidemic. In fact, oral health professionals write 12 percent of all opioid prescriptions; among adolescents, they write approximately 45 percent of opioid prescriptions, in large part following wisdom teeth removal, according to a 2018 UnitedHealthcare analysis of claims data.
Through education and training efforts throughout the profession and the health care industry, we are seeing improvements in opioid-prescribing patterns by dental professionals, including the use of lower dosages and amounts and switching to nonopioid pain medications. For instance, UnitedHealthcare last year contacted dental health professionals identified as among the top 10 percent of highest opioid prescribers in our network – as measured by the number of days per supply and/or morphine milligram equivalents per day – to inform them about their status. Following this outreach and a general informational initiative for all network dentists, prescribing patterns declined by 17 percent and we are now expanding this campaign to the top 15 percent of the highest prescribers in our network.
Before the emergence in the late 1990s of synthetic opioids, such as Vicodin and Percocet, dentists and oral surgeons generally prescribed drugs that included codeine, which is a less-powerful type of opioid that can still be misused, or recommended over-the-counter pain medications, e.g. Tylenol and Motrin.
PBN: Does the anticipation of pain following dental surgery contribute to over-generous prescription of pain medication?
WONG: In general, dental health professionals are focused on providing quality care and the appropriate use of pain-management options to minimize discomfort after a procedure. As the public and health professionals increasingly become aware of the risks associated with unused or leftover opioids, this is encouraging a more informed conversation between patients and dentists. Dentists and patients are well-served to consider alternative pain-management strategies in connection to wisdom teeth removal, including rest and ice after the procedure and the use of over-the-counter pain medications.
PBN: The Stanford University study found an increased risk of addiction to opioids in adolescents since the pleasure center in their brains doesn't fully mature until their mid-20s. Does that make delaying wisdom teeth removal until later in a person's 20s, if possible, a safer decision?
WONG: The need and specific timing for wisdom teeth removal requires a complete evaluation by a dentist and a thorough discussion with the patient, so it is difficult to give a one-size-fits-all recommendation. There are a variety of factors that must be considered, including the person's oral health, the presence of pain or infection, the number of wisdom teeth involved, and the potential for complications if the procedure is delayed. The potential options range from immediate removal, delaying extraction, or all together skipping the procedure. The choice of pain medication should not be a deciding factor on when wisdom teeth are removed.
PBN: What else should parents and young adults be aware of as they choose pain relief options following dental surgery?

WONG: If you or a loved one is prescribed an opioid following a dental procedure or another medical event, it is good to ask your health care professional if this type of painkilling medication is even necessary. Recent studies have shown that in many cases over-the-counter pain relievers such as a combination of acetaminophen and ibuprofen can be equally effective in pain management, without the risk of addiction.
If an opioid is necessary, we recommend people go low and go slow, which means limiting the number of days' supply and dosage and never feeling the need to use an entire prescription. Be sure to inform your dentist about other medications you may be taking, as some drugs, such as antidepressants and sleeping pills, could have an adverse interaction with opioids.
If people have unused medications, proper disposal is key. That can include returning the drugs to your pharmacy or mixing them in a Ziploc bag with water and an unappealing substance, such as cat litter or used coffee grounds, and putting in the trash. If simply thrown in the trash, unused prescription drugs could be retrieved and abused.
Rob Borkowski is a PBN contributing writer.