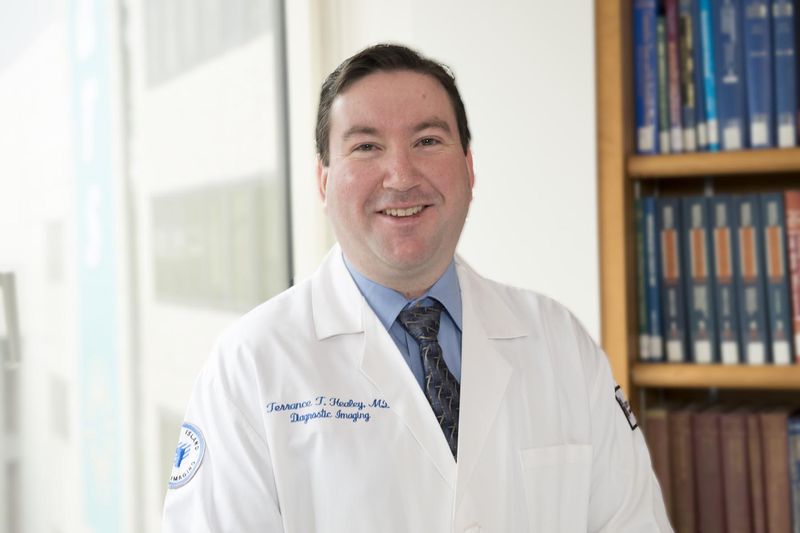 Dr. Terrance Healey is a board-certified thoracic radiologist at Rhode Island Medical Imaging. He also serves as director of thoracic radiology at Rhode Island Hospital, as an assistant professor at the Warren Alpert Medical School of Brown University and is a leader of the Rhode Island Chapter of the American Lung Association's Lung Force Walk.
Healey discusses vaping, the outbreak of lung illness that public health officials are attributing to vaping and how what is now being called a crisis is affecting Rhode Island.
PBN: How does vaping differ from smoking in terms of risks to lung health, and can lung damage caused by vaping eventually be reversed?
HEALEY: First of all, there are no long-term studies that back up claims that e-cigarettes are less harmful than conventional cigarettes. That is a myth. Second, because of this untruth, we are on the precipice of losing another generation to tobacco-caused illness because of the popularity of e-cigarettes.
Smoking causes lung damage no matter whether that smoke comes out of a paper cigarette or an electronic vape pen. It can cause fatal diseases such as pulmonary fibrosis, pneumonia, emphysema and lung cancer. Vaping something other than tobacco, such as vaped tetrahydrocannabinol or THC, the main active ingredient in marijuana can cause these and other illnesses. The damage isn't always reversible.
PBN: Have you seen any ill effects caused by vaping in patients here in Rhode Island?
HEALEY: I personally have seen at least one case of suspected vaping-related lung injury in Rhode Island, however, this is not yet confirmed by the R.I. Department of Health.
Despite the fact that vaping is banned essentially everywhere cigarette smoking is, data from the R.I. Department of Health states that approximately 15% of our state's population smokes, more males than females do it, and those ages 25-44 are our biggest population of smokers. No matter how you break it down, smoking is a very dangerous habit.
PBN: Do you think all vaping is potentially dangerous, or is the risk confined to cannabis-based vaping products?
HEALEY: No matter what you call it – smoking of any kind is dangerous. The lung can only respond to inflammation and injury in a limited fashion. For example, allergic reaction to things [such as] mold, hot-tub vapor and inhaled particles such as asbestos all lead to pulmonary fibrosis and some are associated with an increased risk of cancer.  Time and further scientific study will address this issue, however, I am very concerned that we have a major medical crisis brewing with the current vaping epidemic.
PBN: Has vaping's popularity posed a challenge to Rhode Island's health care industry?
HEALEY: Absolutely, particularly the usage among our [youths]. Recurrent acute lung injury caused by vaping, in my opinion, will lead to a generation of patients who will develop pulmonary fibrosis, a deadly condition without treatment aside from a lung transplant. Vaping allows the user to inhale a large volume of fine particulates that can more deeply penetrate the lung – to an even greater degree than traditional cigarettes, which in turn means greater harm to the smoker's lungs.
PBN: Should health care providers do more to warn about the potential hazards of vaping?
HEALEY: Yes. No one should put anything but air into their lungs.
It is part of our responsibility as health care professionals to educate our patients about vaping and other lung health hazards. Rhode Island Medical Imaging is a proud partner of the American Lung Association's Lung Force Walk that takes place every June in Providence.
According to the ALA, lung cancer is the No. 1 cancer killer of women but [we] know that anyone can get it – if you have lungs, you can get lung cancer. As part of this partnership, we have started to include vaping in our discussions, both here and in our meetings, with our patients.
Elizabeth Graham is a PBN staff writer. She can be reached at Graham@pbn.com.

Want to share this story? Click Here to purchase a link that allows anyone to read it on any device whether or not they are a subscriber.