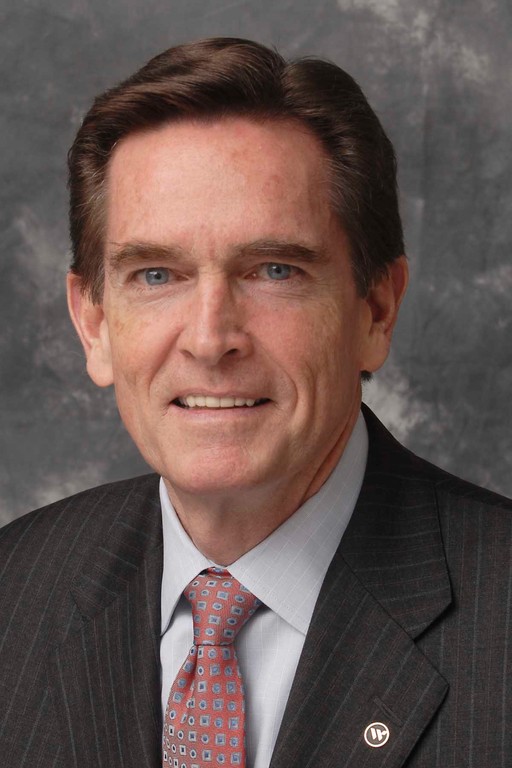 James C. Smith is chairman and CEO of Webster Financial Corp. and Webster Bank. He was elected CEO in 1987 and chairman in 1995. Smith joined Webster Bank in 1975. He was elected president, chief operating officer and a director of Webster Bank in 1982 and of Webster in 1986. He served as president of Webster and Webster Bank until 2000, and again from 2008 through 2011. We spoke with him about Webster's third-quarter performance and about the bank in general.
PBN: Webster Bank reported an unusually high increase in the amount of deposits in the third quarter. Why?
SMITH: Part of it is due to good cultivation of the relationships with our clients as they consolidate their deposits into Webster Bank. We also think that clients continue to be risk-averse and they appreciate the benefit of being in a sound institution with deposit insurance in lieu of other investments they may make.
PBN: To what do you attribute your marked increase in the bank's commercial lending program?
SMITH: First, it speaks well of the market. It's not growing at the pace that any of us would like but the important thing is that there is some modest growth. On the residential side, the housing market has turned and offers growth opportunity for the region. Webster has also done very well in attracting business from other lenders as clients like the idea of having a strong regional bank as their primary bank.
PBN: Consumer loans decreased by about $34 million over the quarter. What does that say about the market?
SMITH: I would look at consumer loans as representing home equity credit lines and loans. What we are seeing is likely the further retrenchment of the consumer, which is why the consumer's debt to net worth has been declining. Consumers have been borrowing less on their homes in terms of second mortgage loans, and people with second mortgages have been converting them into firsts. So, one may look like it's shrinking but the totality is that they are growing. Also, consumer credit is growing modestly right now.
PBN: Has Webster taken any deliberate action to increase commercial loans to spur the economy?
SMITH: We have hired a large number of bankers over the last few years because we said near the end of 2009 that we were going to help finance the economic recovery. We feel we have done just that; we have put out over $6 billion in new loans over the last three years.
PBN: Webster's report seems to indicate that perhaps the economy has begun to turn a corner. Any comments?
SMITH: Things in general have gotten better. Banks must remember that to a large degree, they are a reflection of the economic health of the communities they serve. There is a cycle of confidence between us and our customers; the more we are there for them, the more they have confidence in us. But we are also a catalyst for positive improvement and we proactively work with our clients.