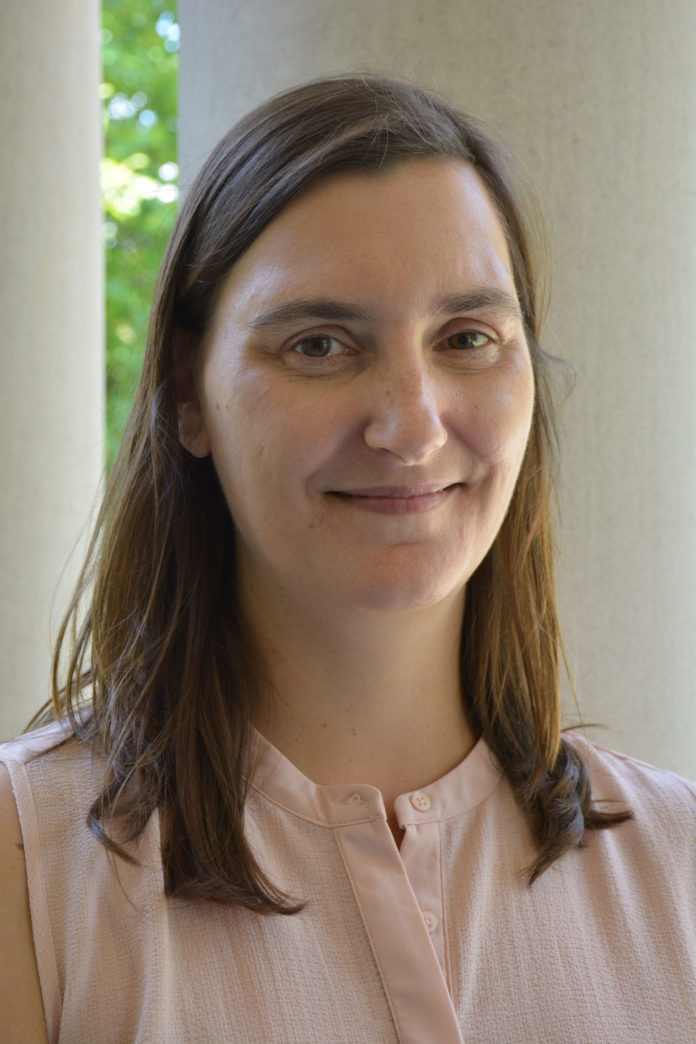 As the new collections manager for The Preservation Society of Newport County, Katherine Garrett-Cox's primary responsibility will be the stewardship of the museum's more than 55,000 object collection. For the past 13 years she was the manager of historical collections at Maymont, a Gilded Age estate in Richmond, Va. She received her bachelor's degree in art history from Salem College, in Winston-Salem, N.C., and holds a master's degree, also in art history, from Richmond, The American International University in London, where she interned under the curator of 19th century textiles and costumes at the Victoria and Albert Museum. She has lectured widely on both historical subjects and professional practice issues, focusing especially on disaster planning and recovery and coordinated numerous exhibitions on topics ranging from Gilded Age entertaining to Japanese influence in Gilded Age decorative arts.
PBN: What projects, or historic artifacts, are you most looking forward to working with at The Preservation Society of Newport County?
GARRETT-COX: I am very excited about the Newportal initiative, a website collaboration with the Newport Historical Society, the Redwood Library and Athenaeum, the Newport Art Museum, the Newport Restoration Foundation and the Preservation Society to put as much of our collections online as possible. This will allow for more access and also preserve the organization's collection for the future.
PBN: Why do you feel it's important to preserve Rhode Island history for future generations?
GARRETT-COX: I love history and want to preserve it for future generations because we learn so much about a culture, people or area from its past. Watching people connect with an object or room usually sparks a conversation about differences between the past and present and how things have changed or remained the same. A visitor's engagement with the past through the collection is what makes my job satisfying.
PBN: Coming from Maymont, a Gilded Age estate in Richmond, Va., what interests you most about Rhode Island history?
GARRETT-COX: I am still getting to know this beautiful state, but I have spent much of my career studying the Gilded Age and Newport is a wonderful example of a Gilded Age resort town. So much of the period is intact here and that helps bring the era alive.
PBN: The Preservation Society has launched a new mobile app for visitors to the Newport Mansions – how do you think this will help visitors better interact with the mansions' collections?
GARRETT-COX: All tours help put the collection in context for guests. Our audio tours help the guests have more control over how much or how little information they would like to experience on the tour. And the new mobile app, which allows them to download the audio tours and listen to them on their own smart device, makes the houses and their collections even more accessible, providing photos and written information to accompany the audio tour. Guests can choose how much they want to explore and which information they are most interested in, so they can have individualized experiences.
PBN: What are your goals for your first year in this position?
GARRETT-COX: I hope to really learn a lot about the collection – the Preservation Society has approximately 60,000 objects in 10 houses and it is a growing collection. Getting to know each of our unique properties and their priorities are my top goals. I would also like to continue to grow Newportal; this website has the potential to share our collections with thousands of people.