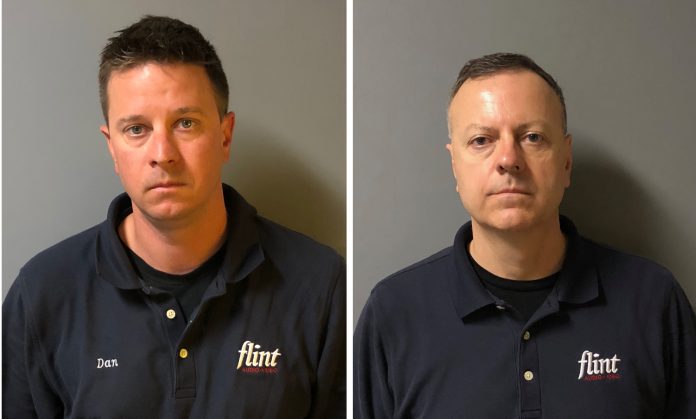 SCITUATE – The R.I. State Police announced that the State Police Computer Crimes Unit has arrested the owners of the Middletown-based Flint Audio-Video for allegedly soliciting an employee to illegally access and share nude images found on customers' cell phones and computers.
Gary W. Gagne, age 58, of Jamestown, and Daniel A. Anton, age 35, of Jamestown, were arrested for allegedly conspiring with George Quintal, a Flint Audio-Video employee recently arrested on similar charges. The company also has a South Kingstown location.
Both men, Gange and Anton, were arrested on charges of soliciting another to commit a crime (access to a computer for fraudulent purposes) and conspiracy.
The State Police said that it has identified several of the alleged victims found in these photos and videos, but they are still working to identify others.
RISP recommended that any customers of Flint Audio-Video who are concerned that their photographs and other electronic files may have been compromised should contact Detective Adam Houston at (401) 921-8152.